Event Details
Date: 6 October 2021
---
Location name: Sheffield, UK
---
Location address: Mercure Sheffield St Paul's Hotel, 119 Norfolk Street, Sheffield S1 2JE, UK
---
Tel: +44 (0)118 9660622
---
---
---
The BSA returned this year with a face-to-face conference named 'Innovation through Adversity'. The conference was well organised and covered a variety of subjects relating to current research, service development, new technology and the impact of COVID-19 on those with hearing loss.
I enjoyed seeing how each speaker provided their own outlook from the pandemic and the insight they had gained through their research. Gabrielle H Saunders shared findings of the increased struggles with exchanging information due to the environmental adjustments/PPE now required in clinical settings and the impact this has on those with hearing loss.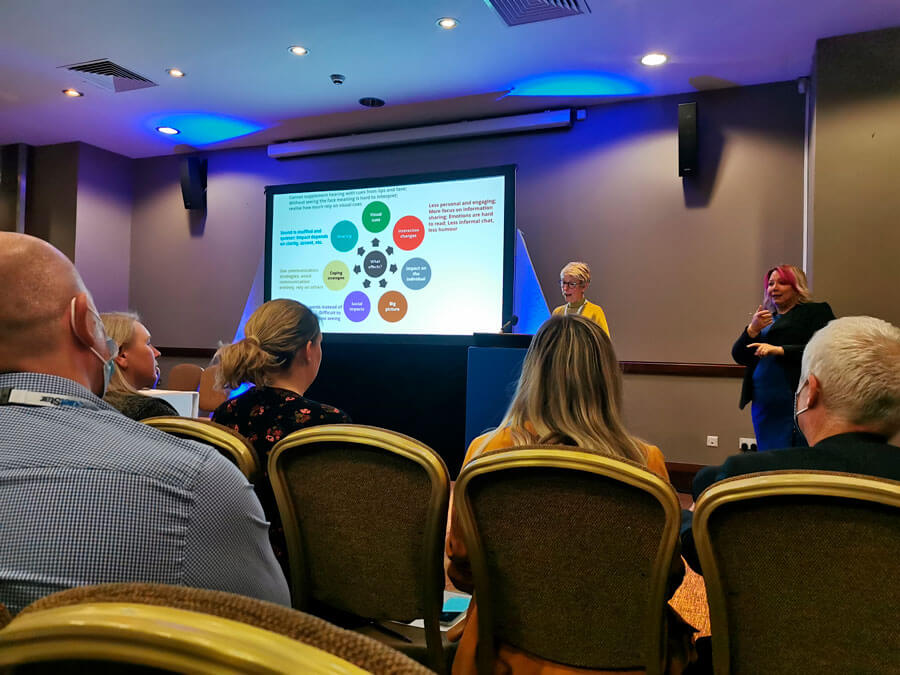 A reoccurring piece of advice, echoed by almost all the speakers, was to view each patient as an individual. One speaker who provided a unique viewpoint was Celia Hulme, PhD doctoral student and a BSL user. Working in a hearing implant centre, I found her talk particularly valuable, as she explained how clinicians can better interact with BSL patients before and during appointments. She also dispelled some common misconceptions about why BSL users want to employ a hearing aid, which made me reassess some of my own assumptions.
Dr Tamsin Brown's talk provided engaging interaction with the audience on the development of her app and bone conduction headset. I found this to be a great inspiration for how technology can encourage inclusivity. Professor Chris Plack offered a memorable talk, encouraging audiologists to rethink how we use audiometry by testing beyond our usual 8 kHz and into the extended high frequencies. The potential of using these thresholds to indicate early signs of damage to inner hair cells was very intriguing to me and certainly an area in research to watch.
Overall, it was fantastic day of multidisciplinary learning and I look forward to attending further in-person BSA conferences in future.
Report by Hannah Meakin, Specialist Audiologist, Emmeline Centre, Addenbrookes Hospital.