Event Details
Date: 30 June 2021
---
Time: 08:45
---
Location name: VIRTUAL
---
---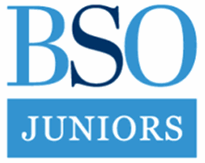 The British Society of Otology (BSO) Juniors hosted their free papers meeting, allowing registrars, junior doctors, and medical students to present the otology-themed projects they have undertaken. The meeting was well attended and featured 12 research presentations and talks including 'Academic ENT Training' (Mr Michael Mather, ENT ACF Trainee), 'Less than full time - Academic Career – Is it possible?' (Ms Elizabeth Maughan, ENT Registrar North Thames), and 'How to conduct otological research studies' (Professor Simon Lloyd, Consultant ENT & Skull Base Surgeon).
The judging panel for the presentations consisted of Professor Peter Rea, Ms Wendy Smith, and Professor Simon Lloyd.
Eloise Owen (3rd year medical student, University of Manchester) won the award for best medical student prize for her project on 'Patient Experience of Necrotising Otitis Externa: A Qualitative Study'. Rohma Abrar (Academic FY2 in ENT, Manchester) won the award for best junior doctor presentation for her project on 'UK Experience of Cochlear Implant Surgery under Local Anaesthetic – Common Challenges & How to Overcome them'. The prize for the best registrar presentation was won by Hannah Lancer (ENT Specialist Registrar (ST5) in the West Midlands) for her project on 'Growth and Late Detection of Post-Operative Cholesteatoma on Long Term Follow-Up with Diffusion Weighted Magnetic Resonance Imaging (DWI MRI): A Retrospective Analysis from a Single UK Centre'.
The event was kindly supported by ENT UK and BSO.
The meeting was a great triumph, and an opportunity to hear about a diverse range of otological topics from medical students and trainees with an interest in otology. Thank you to all attendees, speakers, and judges. It is hoped that this successful meeting will pave the way for future BSOJ paper meetings.
Twitter: @BsoJuniors
Report by Eloise Owen, Medical Student, University of Manchester, UK.