Event Details
Date: 28 May 2021
---
Location name: VIRTUAL
---
Contact: Katharina Szulc, Conventus Congressmanagement & Marketing GmbH
---
Tel: +49 3641 31 16-326 314
---
---
---
On 28 May 2021, the laryngological community gathered for the virtual 13th Congress of the European Laryngological Society, chaired by Christian Sittel, Stuttgart.
In a year where the COVID-19 pandemic has drastically impacted our way of working, BLA President, Guri Sandhu opened the session reviewing its impact on laryngology not only in relation to airway pathology caused by prolonged ventilation and the ideal timing of tracheostomy; but also, with regards to the logistics of maintaining a laryngology service in the midst of aerosolising procedures and clinic room 'down' times. Following in this theme, Professor Piazza of the University of Brescia, shared his experience of surgical intervention in laryngotracheal stenosis in COVID-19 survivors.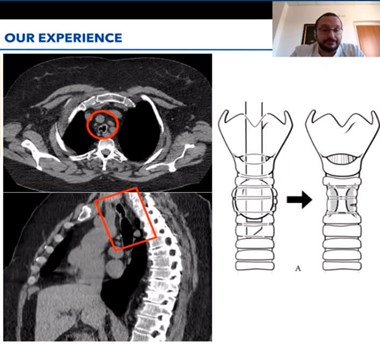 The paediatric section revealed growing evidence to support the adoption of techniques used more commonly in adult laryngology, such as THRIVE (Nicola Slee, Queensland) and vocal cord medialisation injection; with evidence to show a potential benefit to swallowing in addition to voice amongst children with vocal fold immobility following injection (Douglas Sidell, Stanford). 
With respect of laryngeal carcinoma, there was an in-depth display of the merits for both transoral laser microsurgery and open partial laryngectomy in treating T2 lesions; put forth by Manuel Bernal-Sprekelsen (Barcelona, Spain) and Antoine Giovanni (Marseille, France), respectively. The debate over which approach may provide superior results has been added to with the development of 3D exolaryngoscopic surgery as another tool in the armoury for excising laryngeal lesions (Giorgio Peretti, Genoa).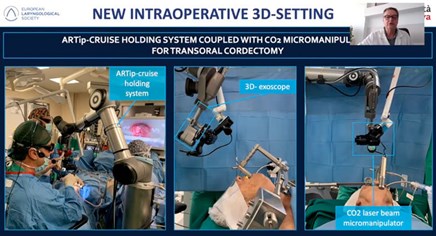 Further technological advances featured in the form of artificial intelligence, which is transforming the practice of medicine. Christoph Arens (Magdeburg) discussed how its use in conjunction with narrow band imaging and contact endoscopy may help to differentiate between benign and malignant laryngeal lesions.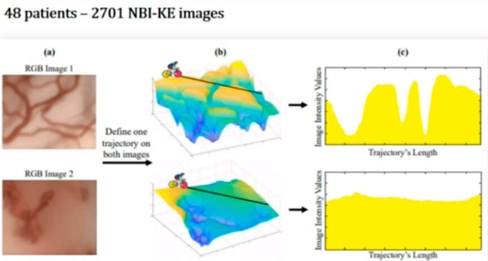 With much more educational content displayed, the meeting provided plenty of academic stimulation to last through to the virtual BLA annual conference scheduled for 24 September, 2021.
Report by Matthew Cherko, Head & Neck Fellow, Wexham Park Hospital, Slough, UK.