Event Details
Date:
19 June 2021
- 20 June 2021
---
Location name: Moscow, Russia
---
Contact: Alina Kosyakova
---
---
---
An ENT campout took place in June in Moscow, Russia. ENT specialists from all across the country joined to commemorate Doctors' Day (celebrated in Russia on the third weekend of June), some flying all the way from Siberia! On Saturday morning we all met at the Moscow railway station and, after two-hour journey by train, our expedition commenced.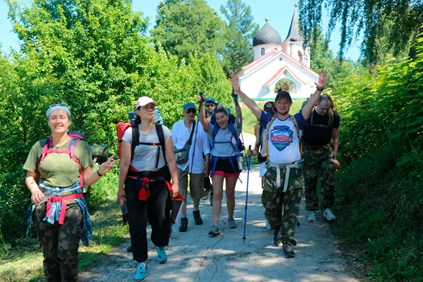 On the first day we made a 15-mile hike through the most beautiful surroundings of the Oka-river, with some stunning views opening from its high side. A famous Russian artist, Vasily Polenov (1844-1927), used to reside and work here and we couldn't stop ourselves from popping into his estate, which is a museum nowadays, to catch the atmosphere. It was a Trinity day and we also visited a small church at the Polenov estate, designed and decorated by the artist himself. According to the Russian Orthodox tradition, the church was beautifully decorated by the birch tree branches for the occasion.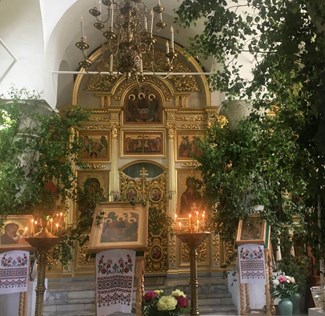 We took a break, ate our packed lunches and continued the journey. By the end of the day, tired and exhausted, we arrived at our final point where we built a camp. We swam in the river, cooked on the fire, and sat around the fire discussing some professional topics and life in general. We slept in tents and had most beautiful dreams as this also happened to be the Midsummer Night!
On the second day of our escapade, after a late breakfast, we crossed the river by boats and found ourselves in the small town of Tarusa, much loved by the Russian poets and artists. After exploring the historical part and visiting a museum, we caught a bus to the railway station.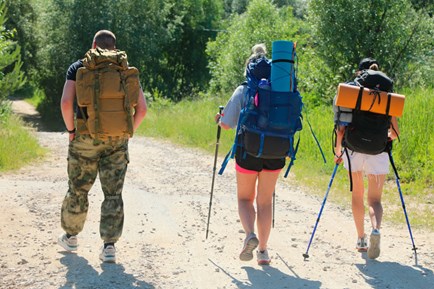 It was a fantastic experience! We got to better know each other: many of us met for the first time, but after the campout we were a real team. This kind of experience definitely helps to build a professional community and we will look forward to doing it again next summer again!
 Report by Alina Beketova, Manager, ProfLORcentr ENT Clinic, Moscow, Russia.