Event Details
Date:
15 September 2021
- 17 September 2021
---
Location name: Hannover, Germany
---
Location address: Deutsche Messe AG, Messegelände, 30521 Hannover, Germany
---
Contact: Sabine Stübe-Kirchhof
---
Tel: +49 (0) 61 31 / 28 30-14
---
---
---
Some 5200 delegates from 60 countries took part in the 65th International Congress of Hearing Aid Acousticians in Hanover. After a 23-month break, the congress was the highlight of the year to be enjoyed by participants, exhibitors, and organisers.
In total, around 65% of the delegates taking part in 2019 attended this year's congress and 20 expert lectures, four tutorials, and four Future Friday lectures were offered. Eighty-seven exhibitors from 16 countries presented their innovations at the industry exhibition. The top five exhibitor countries included Germany, Denmark, France, the Netherlands, and Italy.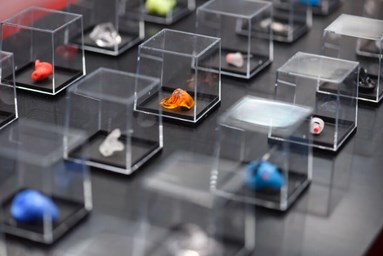 In addition to the scientific topics centring on hearing aid acoustics, the varied programme of lectures and tutorials this time also focused on public health politics. For many delegates, Future Friday was a particular highlight that took participants on a short journey into the future of the industry. The industry exhibition was the right place for anyone looking for information on the latest in hearing aid technology, while ambassadors of good hearing, Ida Riegels (cellist) and Walter Röhrl (rally driver), had a surprise or two in store for visitors. Details were provided about innovations in the fields of measurement technology, hearing system technology and accessories, new battery systems, in-the-ear systems with Bluetooth connectivity, and lithium-ion batteries. Modern designs, new shapes, and natural hearing were just as much a topic as AI and microphone technology.
EUHA will soon be offering a new learning platform providing the lectures held at the congress. For further information visit www.euha.org/en/.
The 66th International Congress of Hearing Aid Acousticians has been scheduled to be held in Hanover 12-14 October 2022.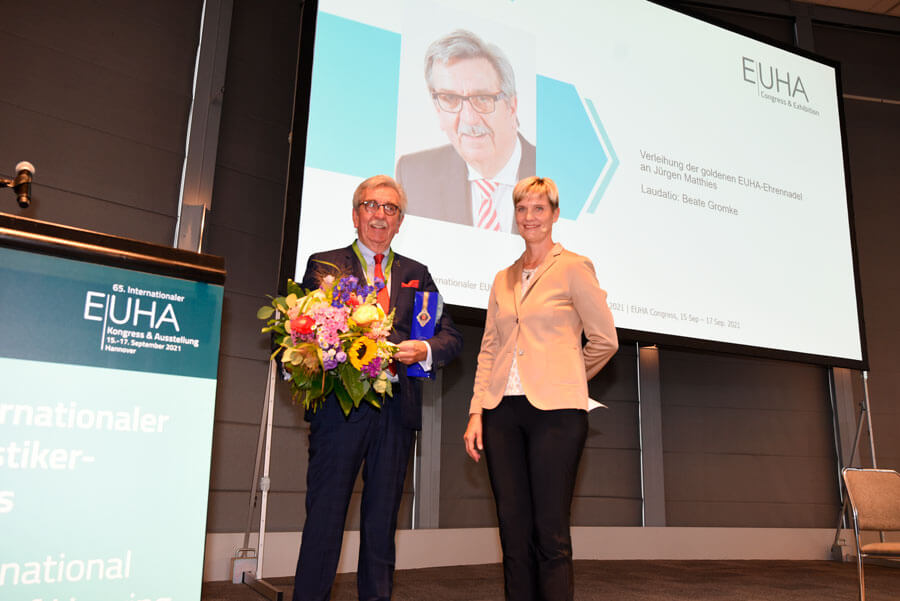 Jürgen Matthies was awarded the EUHA Golden Badge of Honour. He has been a member of the EUHA since 1975, and its Vice President since 2008. Beate Gromke expressed her thanks for his merits as a member of the Executive Committee and the association. He resigned from the Executive Committee as a Vice President and was elected Chairman of the EUHA Council of Honour by the general assembly.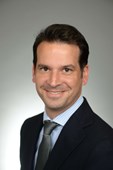 Report by Marc Osswald, Hearing Care Professional; CEO of iffland hören GmbH & Co. KG, Stuttgart, Germany.