Event Details
Date:
12 October 2022
- 14 October 2022
---
Location name: Hannover, Germany
---
Location address: Deutsche Messe Hannover, Messegelände, 30521 Hannover, Germany
---
Tel: +49 (0) 6131 2830-0
---
---
---
Preview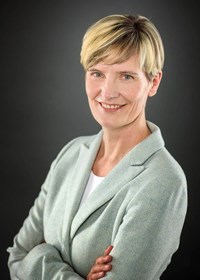 Continuing education is of "fundamental importance" to audiologists, says Beate Gromke (right), President of the European Union of Hearing Aid Acousticians. "So too is a personal exchange of ideas," she says. "Especially during these challenging times."
That is why she sees the International Congress of Hearing Aid Acousticians as an annual highlight. "It allows personal encounters and exclusive networking opportunities," she says. "We are currently putting together a top-class programme of lectures from international speakers."
The world's largest event for hearing-care professionals will be in Hanover for the second time in a row. Delegates will be able to listen to lectures in the modern Convention Centre and to enjoy the expo in Hall 6 of Deutsche Messe Hannover. A speciality of EUHA is Future Friday, a platform predicting the audiological innovations of the decade ahead. Keynote lectures start at 2pm on 14 October 2022.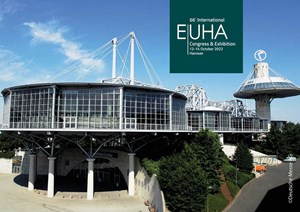 Experts from all over the world will discuss trade-specific and economic issues. International speakers will present the latest findings in the fields of research and science, practical application, marketing and communications, public health, politics and the future. Meanwhile, delegates will catch up with the latest technology at the exhibition organised by the hearing-aid industry.
"The exhibition will highlight several industry innovations," says Gromke. "I cordially invite you to join us in Hanover."
For further information email: info@euha.org
Web: www.euha.org