Event Details
Date:
5 March 2021
- 6 March 2021
---
Location name: VIRTUAL
---
---
Being a part of the UK NHS during the last couple of years, with the unprecedented challenges brought by the COVID-19 pandemic affecting all aspects of our daily lives and medical practice, has been extremely challenging and stressful for myself and my fellow colleagues.
The cut-off of research work, the restricted clinical practice or exposure to emergency work with limited training opportunities and reduced contact with patients, with most face-to-face clinical appointments being converted to virtual encounters, was most keenly felt by the junior doctors. This feeling of lost opportunity was exacerbated by the cancellation of national and international conferences and scientific meetings worldwide. The new lockdown measures with travel restrictions and the disappointment of failing to present and share clinical experience or gain knowledge and experience from other medical professionals presenting and discussing their own research and clinical experience, was a very significant detriment to our training.



Mohamed Fiala presenting.
It was during these times that the concept of virtual platform conferences and scientific meetings started to evolve and gain popularity, providing a safe alternative to the traditional conference form and overcoming the obstacles of international travel restrictions. While maintaining the safety measures adopted during the pandemic, many of the prestigious international conferences that were doomed to be cancelled announced the intention to carry on with this new virtual version with either live or pre-recorded sessions, inviting candidates to submit abstracts of their research work to take part in the upcoming events. The fact that these events were planning to proceed with the virtual platform, despite the challenges, was a great encouragement for myself and my fellow colleagues to carry on and finalise our research work so we could participate in the coming prestigious events. It was then that my supervising consultant, Mr Abdelrahman Ibrahim, recommended I participate and submit in the upcoming Sylvester O'Halloran Virtual Perioperative Symposium, sponsored by the University of Limerick, Ireland.

The Sylvester O'Halloran Symposium is an annual event, named in honour of Dr Sylvester O'Halloran (31 December 1728 – 11 August 1807) an Irish surgeon who lived and practised in Limerick, was elected a member of the Royal Irish Academy (RIA) and was a founder of the County Limerick Infirmary in 1761. The annual Symposium started in 1992 and, since its development, it has evolved to comprise general, vascular, colorectal, breast/endocrine, orthopaedic, ENT, plastic surgery and nursing sessions. Keynote talks were given this year by Professor H Paul Redmond for The Paul O'Byrne Lecture; Professor Eva Doherty for the Nursing Masterclass; Professor Werner Hohenberger for the Sylvester O'Halloran Lecture; and Professor Susan Standring for the Sir Thomas Myles Lecture. Attendees were enthralled with a series of excellent presentations from several Irish centres and from overseas representatives, covering the entire gamut of the multidisciplinary spectrum.



Dr Lawal Usman, ENT Registrar, UHL, Limerick.
The Head and Neck Section was held on the second day. The programme involved an extensive variation of papers, from multiple subspecialties and disciplines, presented by different levels, from junior student to senior ENT doctors. This year for the first time, two undergraduate medical students (Ms Maire Gaffney and Mr Ross O'Shea) submitted two papers each. It was a joy to have our work acknowledged and I got to present in an international symposium with the added bonus of having our abstracts published. I started to work on my presentation, guided by Mr Abdelrahman Ibrahim, with great enthusiasm about this new experience with a virtual live scientific meeting, where respectful colleagues, consultants and professors, not only from ENT but from all surgical specialties, would be able to witness, comment and share their experience and feedback.
There was doubt regarding the success of the virtual Symposium, with fear of unpredicted issues on the day interfering with and ruining this new experience, but after seeing the dedicated efforts from the organising committee, who ensured speakers and participants were well oriented and prepared before the live event, my doubts disappeared and my focus was only on my presentations and how to deliver them in the best possible way.



Dr Lisa O'Byrne.
On the day, I had the pleasure of virtually meeting the chairpersons, Professor John Fenton and Mr Darragh Coakley, both incidentally alumni Fellows of Professor Paul Fagan in Sydney, Australia. From the outset, the friendly and supportive environment was obvious, and they amused us with their joke that they were not trying to be Statler & Waldorf from the Muppet Show! This was the icebreaker that instilled in me a sense ease and confidence throughout the event. Even when my internet connection was lost just as my oral presentation was due, as if my deepest fears were happening, they kindly tried to contact me and, by the time I managed to log back on, they gave me the time and space to present despite the tight schedule of the day.
As if it wasn't enough for us to have the honour to participate in this international event and attend all the interesting and fruitful presentations during the event, before the day ended we learned that our presentations 'Evaluation of island pedicle flap by face-q questionnaire' and 'Total Endoscopic Ossiculoplasty' had won the first prize in both the long and short paper presentations in the ENT/Head and Neck Session of the Symposium. This was the first time the same presentation had won both prizes in the same event!

Medical Student, Ms Maire Gaffney.
It was really my honour and pleasure to have this experience at the Sylvester O'Halloran Symposium. With special thanks to Mr Abdelrahman Ibrahim who introduced me to this event and encouraged me to participate and present on his behalf. My experience certainly mirrored the publicised ethos of the section as one targeting and supporting those taking their first tentative steps in scientific oral presentations. We also can't thank Professor John Fenton enough for giving us this chance to be a part of this international event. I intend to participate in next year's Symposium, as long as they let me!

Report by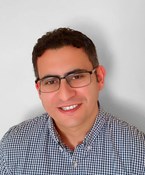 Mohamed Fiala, MRCS, DOHNS, MSc (ENT) & MBBCh (Hon.),
Senior Paediatric ENT Fellow, Southampton University Hospital, UK; Assistant lecturer, ENT department, Alexandria University, Egypt.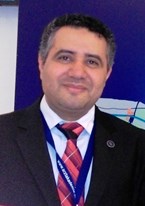 Abdelrahman Ezzat Ibrahim, PhD, FRCS (ORL-HNS), FEB (ORL-HNS), MBA (Hosp), MAcadMEd, MRCS, DOHNS, MSc (ENT) & MBBCh (Hon.),
ENT Consultant, United Lincolnshire Hospitals NHS Trust, UK.