Event Details
Date:
5 October 2020
- 9 October 2020
---
Location name: VIRTUAL
---
Contact: Kerry Chase
---
Tel: +44 (0)114 250 9933
---
---
---
---
---
Report

Nadia Donald, Hearing Therapist, Maidstone and Tunbridge Wells NHS Trust; Doctoral Student, Aston University, UK.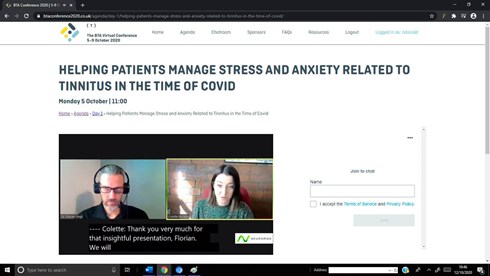 The first BTA (British Tinnitus Association) virtual conference took place on 5-9 October 2020 as a result of the COVID-19 pandemic, and proved to be a very successful event given the challenges we are faced with. The virtual conference was very well organised and structured to include a variety of topics related to current research, service development, updates on therapeutic interventions and the impact of COVID-19 on tinnitus. Speakers around the world were invited to present their subject of interest and shared available resources with the audience. In addition, the format of the presentations allowed for questions to be taken live which resulted in an interactive session. Panel discussions provided an opportunity for deep dives into specific subject areas with valuable take-home messages. Furthermore, time was allocated for the audience to join a live chatroom in which ideas, resources, comments and contacts were shared. This allowed the audience to interact amongst each other, as would happen in a traditional conference.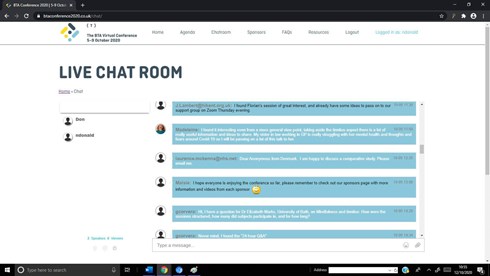 Each session was recorded to enable playback which made the session more accessible to accommodate the new working environment we are faced with. This was an engaging and successful virtual conference, with special thanks to the organisers and presenters in facilitating this event.
Useful resources provided during conference:
Tinnibot - www.hearingpower.co/get_started
NCRAR Progressive Tinnitus Management: Clinical Handbook for Audiologists - https://www.ncrar.research.va.gov/Documents/ClinicalHandbookAndSupplements.asp