Event Details
Date: 20 April 2021
---
Time: 16:00
---
Location name: VIRTUAL
---
Contact: Keiran Joseph
---
Tel: +44 20 3049 8294
---
---
---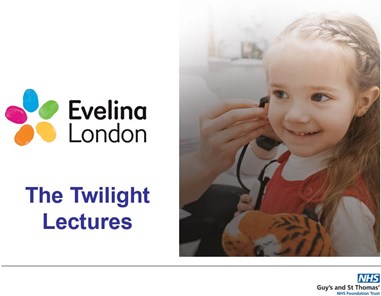 The Paediatric Twilight lectures, organised by the Children & Young People's Audiology Centre (CYPAC) at Guys and St Thomas' Hospital, comprised a series of four lectures relating to paediatric audiology. The lectures covered a range of topics including Family Centred Care in Paediatric Audiology, Remote Care in Paediatric Audiology, Paediatric Hearing Aid Crash Course and Electrophysiology in Paediatric Audiology, meaning there was something in there for everyone who either works directly in paediatric audiology or has an interest in it. I was fortunate enough to be able to attend all four lectures which were extremely useful and informative. As well as the staff at CYPAC presenting, there were guest speakers, including Gwen Carr, Dr Chiristine Yoshinaga-Itano and Dr Guy Lightfoot, who provided fantastic lectures in their related fields. It was evident that a lot of planning went into delivering such high standard and good quality lectures. The beauty of using Zoom (aside from a few technical issues which were rectified swiftly) was that we were able to send questions to the CYPAC team throughout the lecture and they were answered by the panel at the end. It also meant the lectures could be watched from the comfort of your home or at work. During the lectures there were many references to different resources and website links which were made available to those in attendance. As well as the resources, the recordings of the lectures were emailed to delegates at the end of each session. I would highly recommend the Paediatric Twilight courses to everyone and look forward to seeing what courses the CYPAC team will deliver in the future!  
The Paediatric Audiology Twilight Lecture Series will be running again next year. To register your interest contact: keiran.joseph@gstt.nhs.uk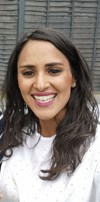 Report by Sukhi Bains, Advanced Audiologist, Milton Keynes University Hospital NHS Foundation Trust, UK.