Event Details
Date:
6 September 2021
- 9 September 2021
---
Location name: Moscow, Russia.
---
Location address: International Trade Centre
Krasnopresnenskaya nab., 12,
Moscow, Russia
---
---
The XX Congress of Otorhinolaryngologists of Russia was held in Moscow on 6-9 September 2021. It became the largest event in the Russian and post-Soviet Union ENT community since the beginning of the coronavirus pandemic.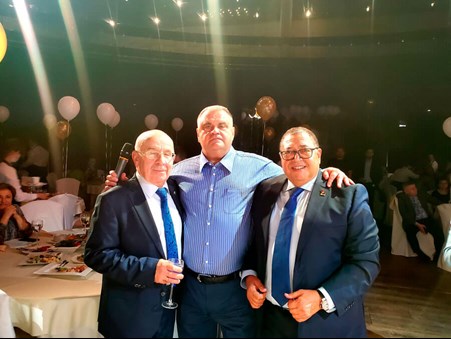 Profs Yanov, Daikhes and Negm at the Gala Dinner. 
During the course of four days, the congress President, Prof Nikolay Daikhes, and the Russian ORL Society's Prof Yuri Yanov arranged 25 sessions, eight masterclasses, and six round tables on otology, audiology, otoneurology, rhinology, laryngology, maxillofacial surgery and head and neck oncology; attended by almost 1500 participants. The ENT community raised a broad range of themes, covering every aspect of the specialty, with special attention paid to how to make every one of them inclusive, but highlighting the importance of an interdisciplinary approach to each.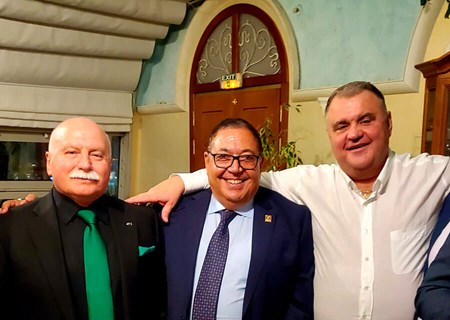 Profs Youngsville, Negm and Daikhes during the congress. 
One of the most interesting sessions, 'Surgical aspects of cochlear implantation' (Chaired by Prof Hassan Diab) was held in the big hall. Topics on different aspects of cochlear implantation in congenital and acquired deafness in patients with different pathologies and comorbidities were presented as: 'Cochlear implantation in cochlear pathology' (Prof Hassan Diab); 'Influence of round window anatomy on surgical steps of CI' (Prof Vladislav Kuzovkov); 'CHARGE syndrome. Cochlear implantation' (Dr Olga Paschchinina); and 'Cochlear implantation under local anesthesia' (Dr Aflaton Arabi).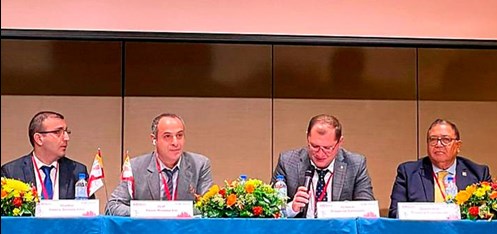 Profs Jussifov, Diab, Kozovkov, and Negm chairing the otology session. 
Other sessions were devoted to paediatric otorhinolaryngology (Prof Adnan Unosov), rhinology (Prof Vladimir Averbukh), and general questions of ENT during COVID-19 (Alexander Kuznetsov). During the session on middle and external ear pathology, topics of discussion included: surgical rehabilitation of patients with congenital atresia (Dr Dmitriy Kondratchikov); approaches to internal auditory canal (Dr Olga Panina); and management of temporal bone paraganglioma (Dr Parviz Umarov).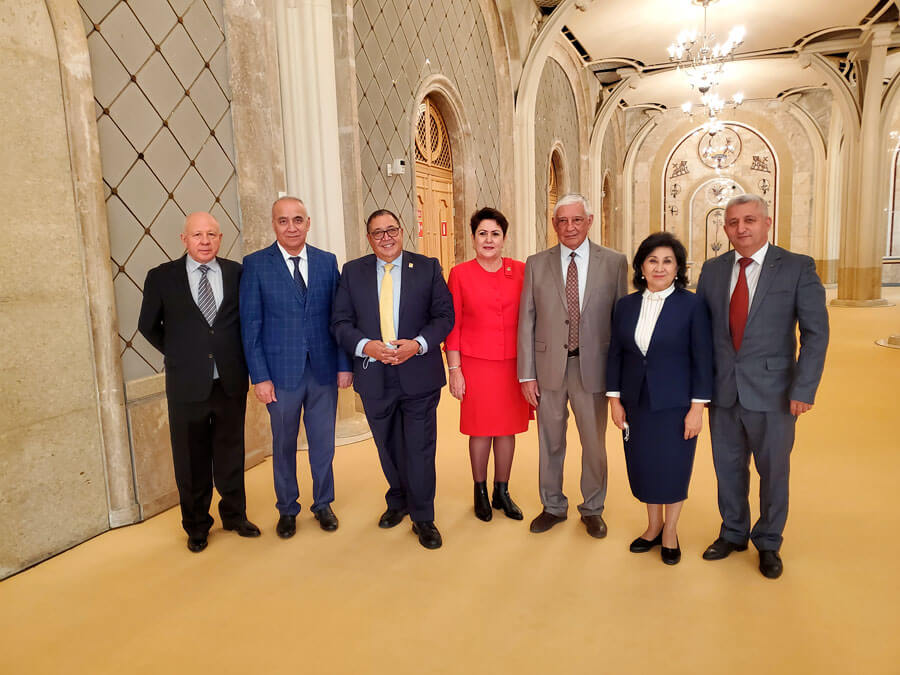 Prof Negm with the Uzbekistan delegates at the Opening Ceremony. 
On 9 September, two sections on modern laryngeal surgery also attracted great attention from the participants (chaired by Prof Ibragim Nazhmudinov) for subjects like 'Selected issues of laser surgery of the larynx' and 'Surgical approaches for laryngeal and tracheal stenosis' (by Prof Nazhmudinov I; Dr Magomedova K, and Dr Horanova. An excellent gala dinner awaited guests and participants at the end of the great event.

Prof Hesham Negm, Cairo University, Egypt and Olga Panina, Moscow FMBA, Russia.