Event Details
Date: 3 November 2022
---
Location name: Manchester, UK
---
Location address: Pendulum Hotel & Manchester Conference Centre, Sackville Street, Manchester, M1 3BB, UK
---
Tel: +44 (0)1506 292 042
---
---
---
Report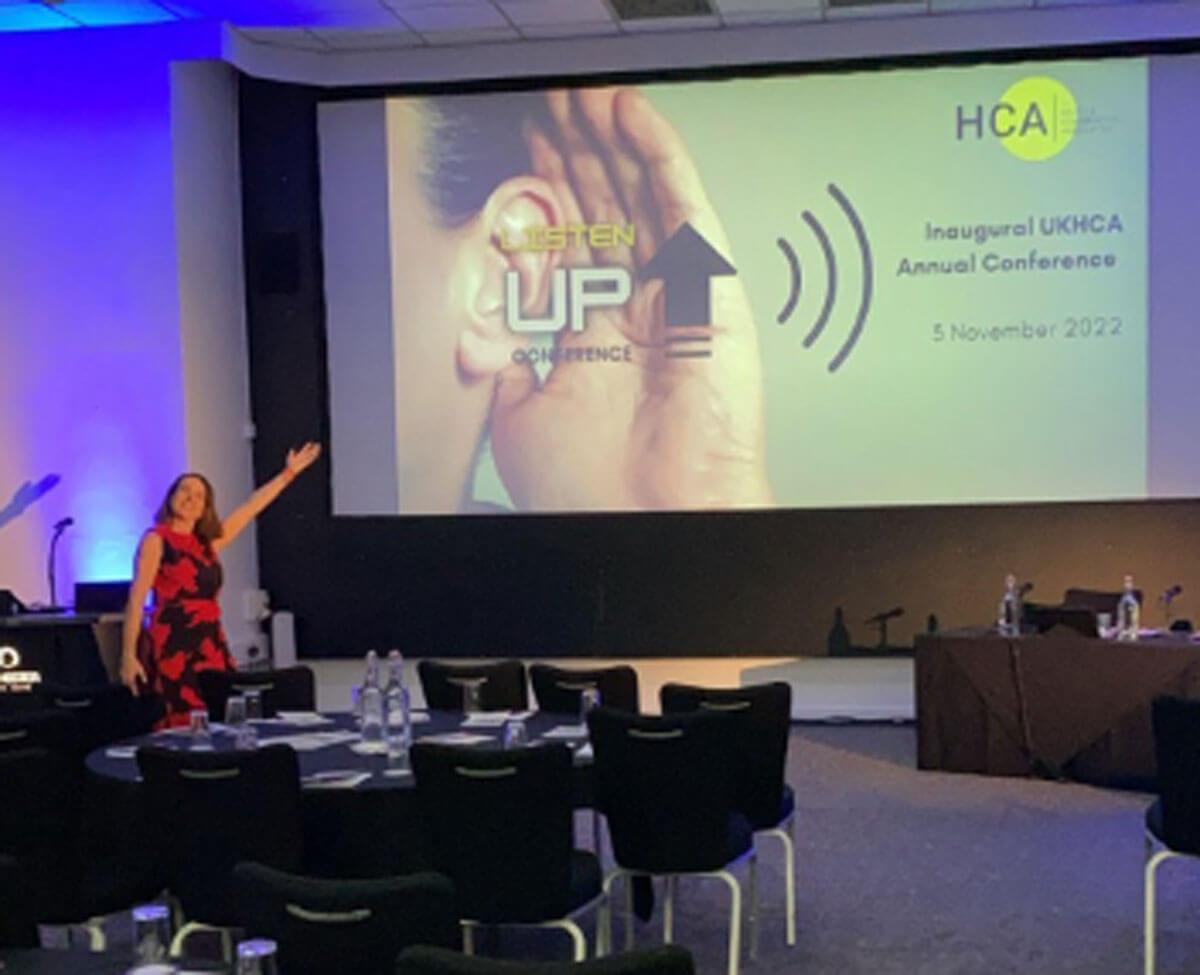 The much-anticipated UK Hearing Conservation Association (UKHCA) conference Listen Up 2022 was introduced by Clare Forshaw, Founder and Director, and endorsed by the National Hearing Conservation Association (NHCA) as its US-based international equivalent which inspired this movement.
The day was an opportunity to learn about research and development for hearing health conservation across a range of multi-disciplinary industries, including the Special Interest Groups (SIGs) the UKHCA draws on for its members. Around 80 delegates attended from the UK and overseas, including regulatory bodies, health and safety generalists, occupational hygienists, operational management, clinical professionals, academics/scientists, designers and all-around hearing health gurus who descended to provide hot-off-the-press information to assist those with responsibility to control noise in the workplace.
An emerging topic of conversation, highlighted by Alex Wilson, BOHS President Elect, was the risk to mental health posed by noise control methods that rely on Personal Protective Equipment (PPE). Such methods may be isolating workers who are already suffering with poor hearing health. This opens the potential for litigation on the grounds of discrimination. It highlights the importance of defining the hierarchical approach to noise control by design in the first instance.
There was a dual panel discussion by Vanessa Champion, Journal of Biophilic Design, and Andrea Harman, Concept Developer, about promoting biophilia in the workplace. They are in favour of introducing nature into places of work to benefit the sound environment. It was a thought-provoking discussion that delved into sensory wellbeing initiatives and improving the visual environment.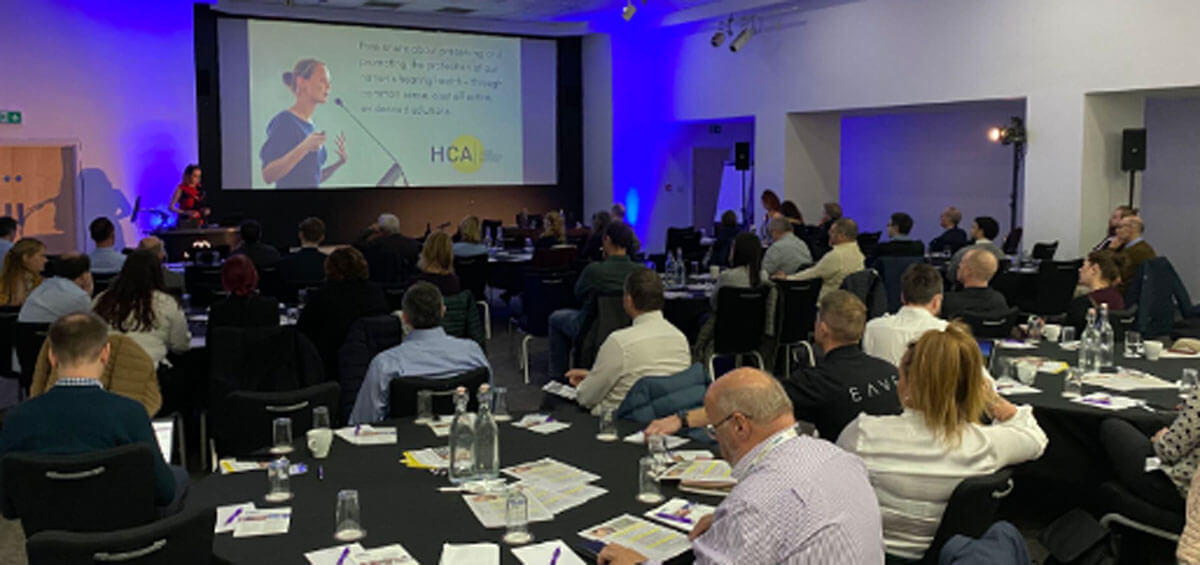 Emerging scientific research data presented by Professor Chris Plack, University of Manchester, Samuel Couth, University of Manchester, and Ian Wiggins, University of Nottingham, proved noise exposure levels are not just an occupational issue. Early intervention is fundamental for preventative purposes; it is paramount to conduct testing to understand hearing health prior to diagnosis and to promote behavioural change by drawing attention to examples of safe listening environments.
Rob Shepheard, Consultant Clinical Audiologist, and Nolwazi Letsoalo, HearingCoach Audiologist, challenged the types of traditional testing available, such as clinical audiograms, which might not detect Noise Induced Hearing Loss (NIHL) until damage has occurred and proposed a shift to using Oto-Acoustic Emissions (OAE) testing. They proposed that through earlier detection of NIHL, not only could hearing loss be prevented but also other conditions such as stress, dementia, tinnitus and cardio-vascular disease.
The UKHCA conference will return in 2023, to learn, network and share ideas concerning hearing conservation. Not to be missed!
Leah Philpott, Health and Safety Officer, Engineering, Stalybridge, Tameside.