Event Details
Date: 16 September 2021
---
Time: 18:00
---
Location name: VIRTUAL
---
Tel: +44 (0)207 404 8373
---
---
---
This evening event focused on diversity and inclusivity and was chaired by WENTS UK Vice President, Miss Emma Stapleton.
It began with the results of the 2021 Shyamala Grant, which were awarded to three deserving recipients researching equality, diversity, and inclusion projects. ENT UK President, Professor B Nirmal Kuma,r then announced that ENT UK and WENTS UK will be commissioning a survey to collect a full set of diversity data for the specialty.  
Orthopaedic Registrar, Mr Simon Fleming, gave an inspiring #heforshe talk on allyship, highlighting the need to listen, avoid centring oneself, and doing the work to educate yourself on issues affecting minorities. He warned male colleagues to avoid accepting appearances on 'manels'.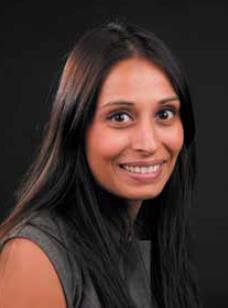 Ms Nina Mistry (Chair).
Ms Nina Mistry led a panel discussion entitled 'Woman in Surgery: Doing Good or Could Do Better?', with Vascular Surgeon, Ms Stella Vig; Orthopaedic Surgeon, Ms Caroline Hing; Transplant Surgeon, Ms Hermien Hartog; and Oral & Maxillofacial Surgeon, Ms Zarina Shaikh. Topics included current progress, visible role models, retention of trainees, microaggressions, and gendered titles.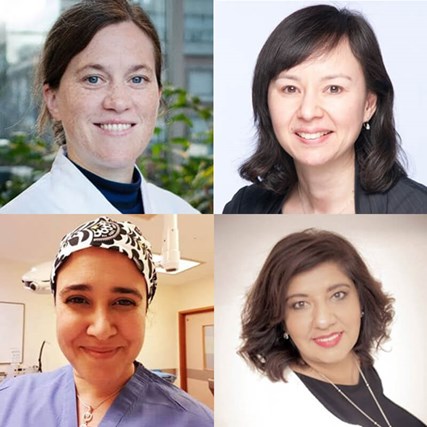 Miss Caroline Hing, Miss Hermien Hartog, Miss Stella Vig and Miss Zarina Shaikh.
The event was supported by Proximie, and their CEO, Ms Nadine Haram, gave an overview of their current technology. Finally, WENTS UK President, Ms Ekpemi Irune, interviewed Royal College of Surgeons of England President, Professor Neil Mortensen, on the recent diversity report produced by Baroness Helena Kennedy QC. Prof Mortensen made it clear that discrimination and harassment are unacceptable and noted that changing our professional culture will take time but is one of the major issues of our age. Overall, it was an evening full of important discussion and optimism for a more inclusive future.
"This is one of the big issues of our age, the ripples of the diversity report are being felt everywhere."  Prof Neil Mortensen.
Next meeting: 11 March 2022 – Inaugural WENTS UK Conference (venue TBC).
https://www.entuk.org/wents-uk
Email: wents@entuk.org
Twitter: @ukwents
Instagram: @ukwents

Report by Alex Ashman, ST7, Great Western Hospital, Swindon, UK.