Event Details
Date:
19 September 2021
- 22 September 2021
---
Location name: Odessa, Ukraine
---
In the beautiful city of Odessa, the Port of Ukraine, and after a long period of absence of meetings due to the pandemic, the Xlll Ukrainian ORL Congress took place, with 1300 participants and 84 speakers from: Ukraine, Egypt, Italy, France, Moldova, Latvia, Lithuania and Denmark.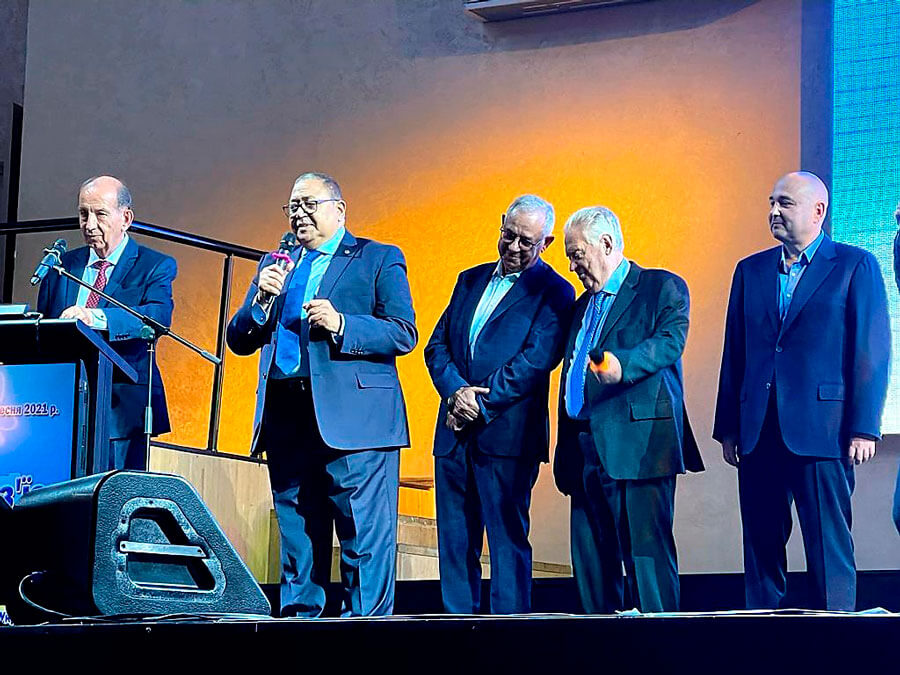 Prof Negm giving a speech in the opening of the National Ukrainian Congress, with Prof Zobolotny and Ukrainian professors. Photo courtesy of Hesham Negm.
Among the guests were Prof Negm from Egypt and Prof Portman from France. The Congress President, Prof Dmytro Zabolotny, arranged an excellent scientific and social programme. The congress provided an academic platform for researchers to present the latest results and to exchange knowledge with the international experts in all aspects of ENT diseases.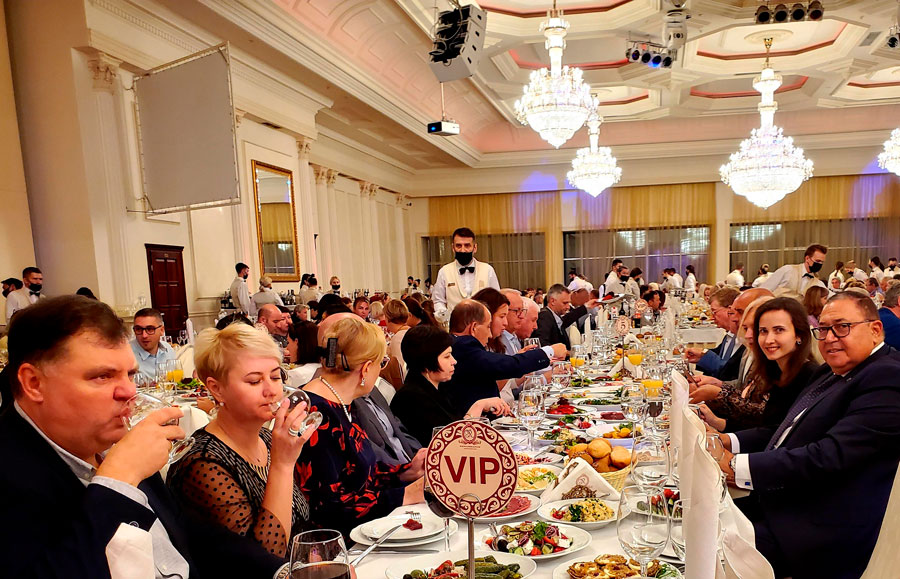 Festivities at the 13th National Ukrainian ENT Congress. Photo courtesy of Hesham Negm.
After the opening ceremony, two full days of scientific sessions followed, and by the end of each day the guests and participants enjoyed dinners with the traditional plates and folkloric shows. Also an interesting visit to the famous Odessa Catacombs was arranged.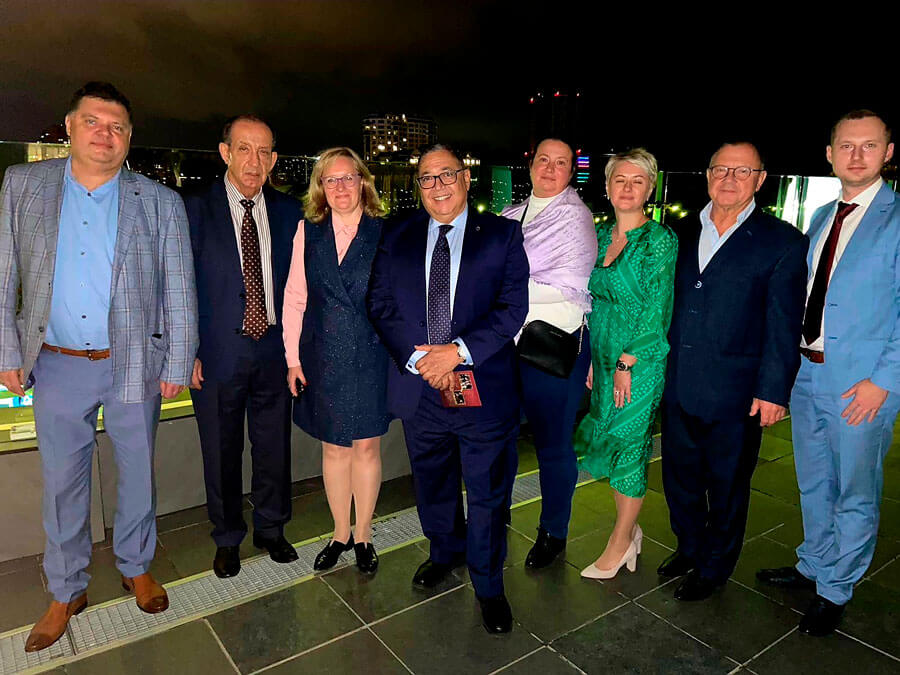 Profs Bil, Zabolotny, Deeva, Negm, Zabolotna, Nazarenko, Kitchen and Kizim after the Gala Dinner of the 13th National Ukrainian Congress. Photo courtesy of Hesham Negm.

Report by Prof Hesham Negm, Cairo University, Egypt and Dr Yaroslav Kizim, ORL Institute, Ukraine.