BIOHIT HealthCare is pleased to announce its corporate partnership with the British Laryngological Association (BLA) for 2022-2023, which brings together two organisations with the mission to advance laryngology diagnostics. BIOHIT is dedicated to providing innovative diagnostic solutions that offer benefits for both the patient and healthcare provider, and hopes to encourage much-needed advancements for ENT through its new role as corporate partner of the BLA.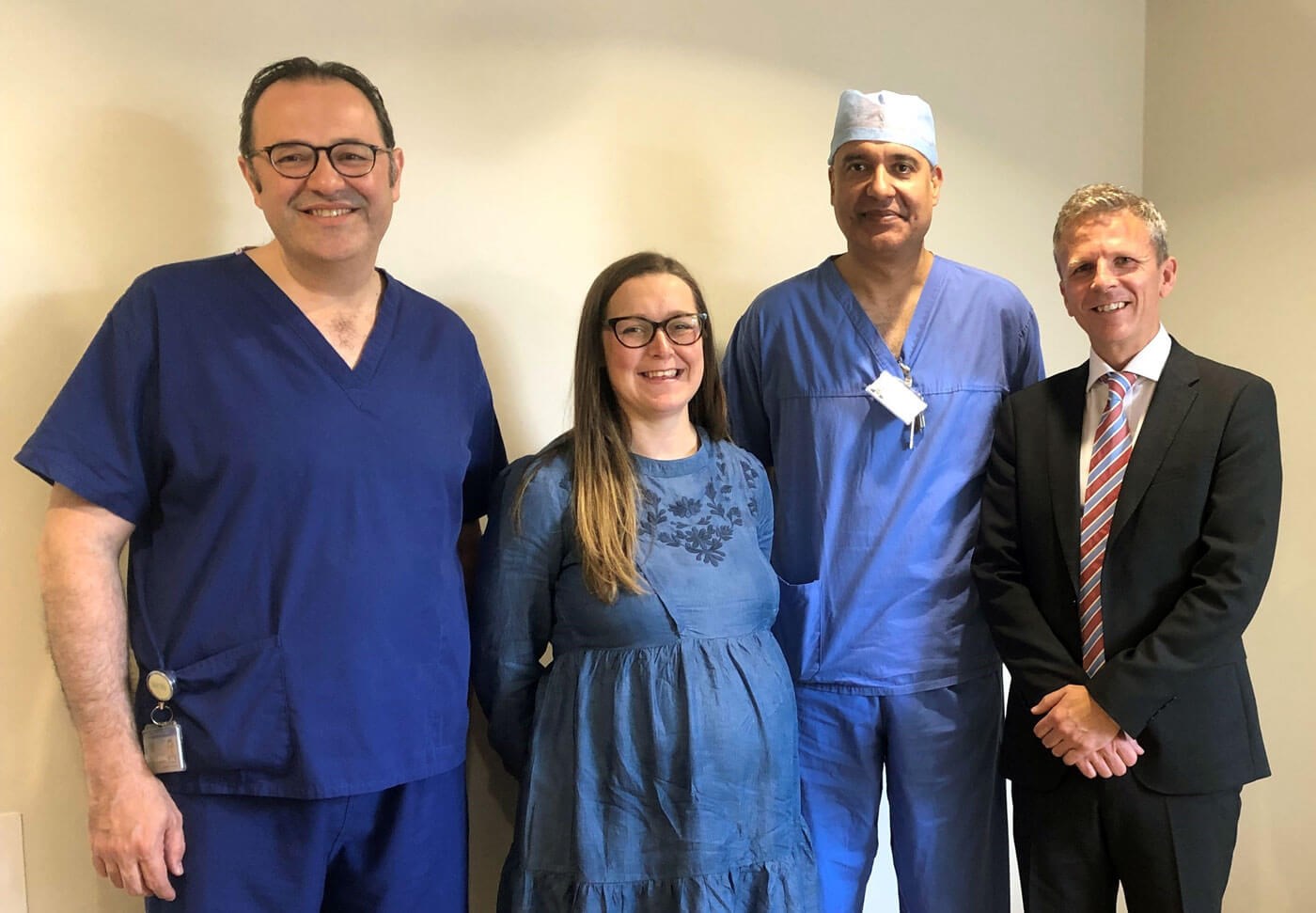 L-R: Chadwan Al Yaghchi, Associate Honorary Treasurer, BLA;  Laura Baker, Marketing Manager, BIOHIT HealthCare;
Guri Sandhu, BLA President (2021-2023) and Graham Johnson, Managing Director, BIOHIT HealthCare
BIOHIT supplies diagnostic tests, healthcare products and services designed to enable early detection and improve the management of digestive diseases. The company's Peptest® is a non-invasive diagnostic test that uses the quantitative analysis of pepsin to detect reflux in patients presenting with severe extra-gastrointestinal symptoms of the upper digestive and respiratory tracts. In practice, this test plays a key role in diagnosing the presence and severity of a number of conditions, including laryngopharyngeal reflux (LPR), and helps clinicians to guide patient management for these diseases.
The BLA provides collaborative opportunities for research, training and education, and the BIOHIT team is looking forward to presenting at a number of BLA events as part of this new partnership, starting with the Virtual Cutting Edge Laryngology Conference from the 22nd and 23rd of September 2022. On behalf of BIOHIT, Rishi Srivastava, Consultant ENT Surgeon at Queens Medical Centre in Nottingham, will lead an informative presentation on Peptest at this event. The discussion will give an introduction to the test and cover a number of important topics, such as the key advantages and where it can be positioned to improve patient diagnostic pathways. Rishi will also give an insightful first-hand account of how implementing this test in his practice has made a difference to the management and outcomes of patients presenting with symptoms suggestive of LPR, enabling fast and appropriate treatment when it matters most.
This is just one of the many exciting events to be held by the BLA, so to find out more and register for Cutting Edge Laryngology Conference, visit www.britishlaryngological.org
FURTHER INFORMATION:
To learn more about Peptest from BIOHIT HealthCare, visit:
www.biohithealthcare.co.uk/biohit-product/peptest