BIOHIT HealthCare is excited to be exhibiting at this year's British Society for Immunology (BSI) Congress in Liverpool. The UK's premier immunology event, taking place from the 5th to 8th of December, welcomes over 1,500 attendees – including scientists, researchers and clinical specialists – to witness a fascinating fusion of innovative research from around the world.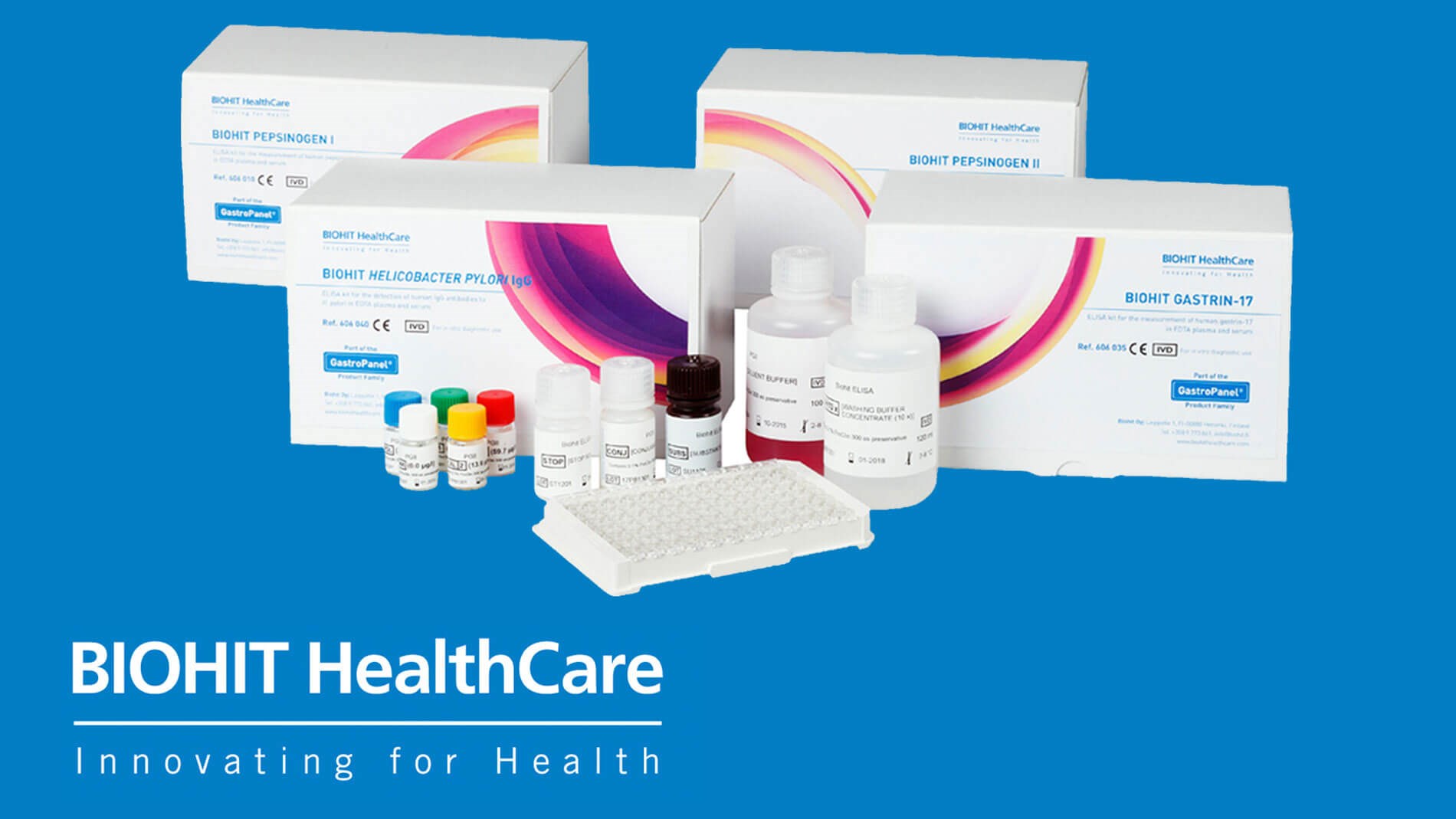 GastroPanel® is on show at BSI.

The BSI Congress is an in-person and virtually accessible event with an exciting and comprehensive program, including an insightful presentation from Graham Johnson, Managing Director of BIOHIT HealthCare, about GastroPanel®. This simple and non-invasive blood test assesses the structure and function of the stomach to accurately detect atrophic gastritis, a pre-neoplastic condition of the gastric mucosa associated with several autoimmune disorders, including autoimmune thyroiditis, pernicious and iron-deficiency anaemia. Visitors can also expect a wide range of other exciting seminars, covering topics such as neuroimmunology, tropical diseases, immunodeficiency, tissue immunology, immunotherapy and systems immunology.
The BIOHIT team will be showcasing its comprehensive range of therapeutic drug monitoring (TDM) assays at the conference too. These tests can determine a patient's response to various treatments, providing critical information to guide clinicians' decision-making in the development of individualised care plans for chronic inflammatory disease. And GastroPanel will also be on show, so visitors can learn about its potential to speed up investigative pathways for patients with digestive complaints. Representatives from BIOHIT will be at stand 31, and look forward to meeting as many guests as possible to demonstrate what the company can offer.
FURTHER INFORMATION:
To request a personal meeting with BIOHIT at the event, go to biohithealthcare.co.uk/biohit-events/british-society-for-immunology-congress-2022.
About BIOHIT HealthCare Ltd
BIOHIT HealthCare Ltd (www.biohithealthcare.co.uk) is part of the Finnish public company, BIOHIT OYJ, which specialises in the development, manufacture and marketing of products and analysis systems for the early diagnosis and prevention of gastrointestinal diseases. The company's many unique and patented diagnostic tests transform clinical practice and make screening, diagnosis and monitoring of gastrointestinal diseases efficient and cost effective. Non-invasive diagnostics are at the core of BIOHIT's offering, making it the provider of choice for leading gastroenterologists and laboratory scientists worldwide.