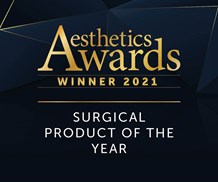 Voted "Best Surgical Product of the Year 2021" at the recent Aesthetic Awards, Piezotome is the number one choice for ultrasonic rhinoplasty in the UK and around the world.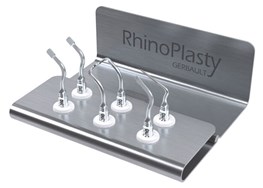 Open ultrasonic rhinoplasty is a smooth and less traumatic procedure offering precise bone reshaping and controllable long-term results.Piezotome opens many opportunities in bone reshaping and, most recently, in rhinoplasty.
Piezoelectric systems paired with ultrasound activated miniaturised instruments increase safety and precision. It is now possible to perform osteotomies on any type of bone (thin, brittle or mobile) under direct vision without adjacent fractures while preserving soft tissue. Ultrasonic rhinoplasty produces better patient outcomes: less ecchymosis and edema with more natural results. Post-surgical recovery is, as a result, shorter.
Piezotome can be used to treat all bone types whilst providing soft tissue preservation. The main benefits of the technique are:
Very fine and precise osteotomies with no risk of unwanted fracture even on brittle, thin or unstable bones
Nine tips designed for ultrasonic rhinoplasty to correct bone humps, asymmetry and narrowing of a wide bony vault by rasping, cutting and drilling
Procedure performed under direct vision for enhanced precision
Faster recovery and social life re-integration with less ecchymosis and more natural results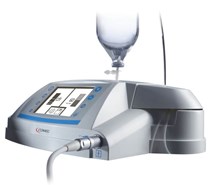 According to Dr Gerbault, plastic surgeon based in Vincennes, France "Piezoelectric surgery is a real disruptive technology in rhinoplasty, it allows a paradigm shift in the way of reshaping bones in rhinoplasty. Stable bones can be positioned with an unparalleled accuracy under direct vision and reshaped to achieve a perfect symmetry and smoothness of the bony vault. For the first time in the history of rhinoplasty, a custom reshaping of the nasal bones is easily achievable."
Better results for the surgeon and the patient, Piezotome delivers unparalleled performance. To discuss more about a demonstration, or to obtain more details, contact the BioSpectrum team.

FURTHER INFORMATION:
BioSpectrum Ltd
T: +44 (0)1636 705 084
E: customers@bio-spectrum.co.uk
W: www.bio-spectrum.co.uk