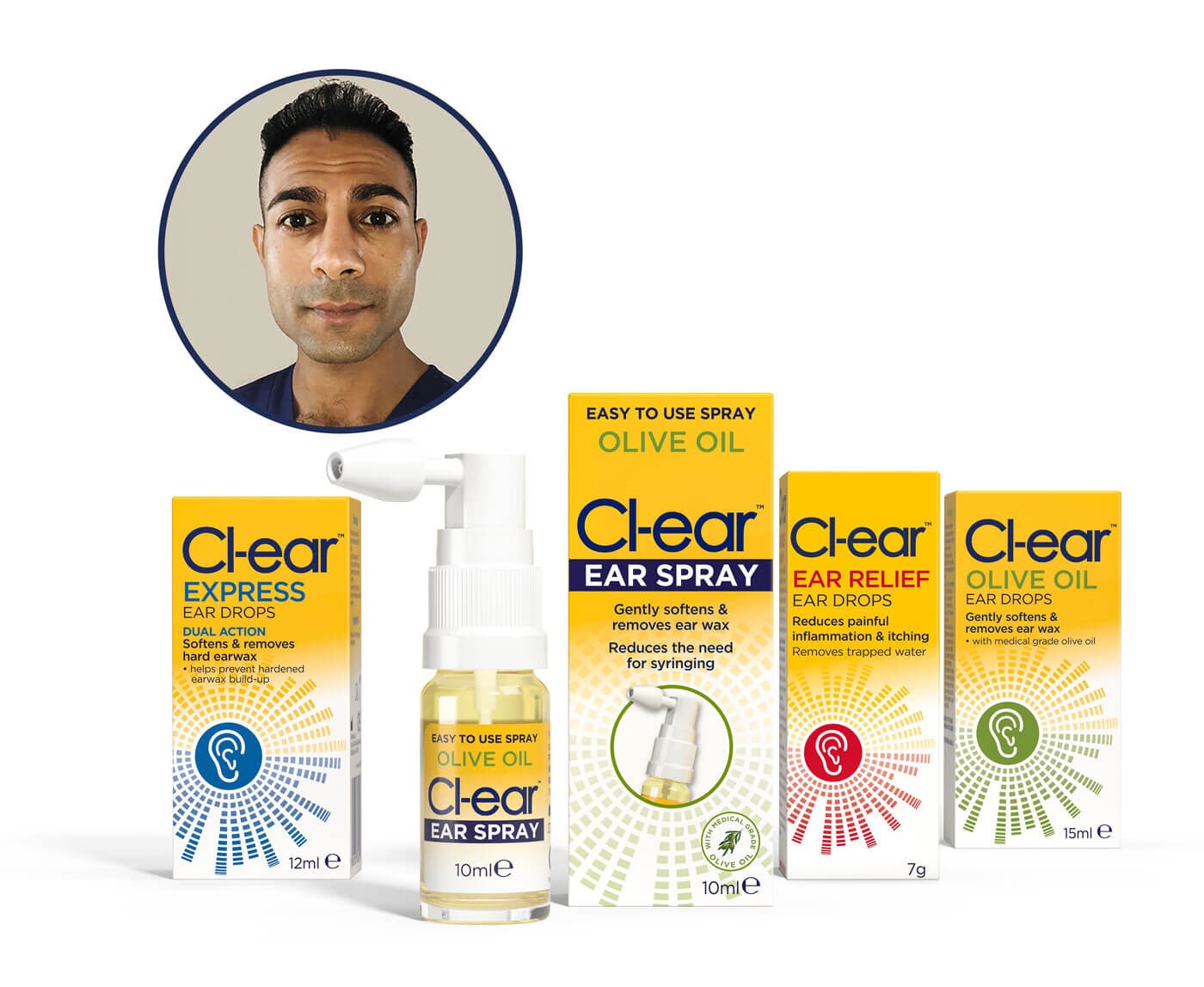 Cl-ear, the fastest growing ear care brand of drops and spray¹, welcomes Mr Neel Raithatha, Consultant Audiologist BSc (Hons), RHAD, MSHAA, The Wax Whisperer, as healthcare advisor.
Mr Raithatha is a strong advocate of Cl-ear which offers one of the most comprehensive ranges of drops and spray products to treat and prevent earwax and a product to soothe pain and inflammation of the outer ear canal. He is spearheading an awareness campaign to encourage regular use of the Cl-ear range to help treat and prevent reoccurrence of common ear care problems and support audiology treatment programmes.
Says Mr Neel Raithatha "I'm excited to collaborate with the Cl-ear brand and its role within the microsuction process, both pre and post treatment. I particularly like the Cl-ear Olive Oil Spray which I use in clinic." 
Mr Raithatha is also working with Cl-ear on potential innovations in ear care products to further benefit audiology treatments.
FURTHER INFORMATION:
For further information and samples visit the healthcare portal at www.cl-ear.com
References:
¹ Source: NIELSEN Retail Sales Audit Data. Ear Care Value Sales. GB Total coverage 12m/e July 2022.