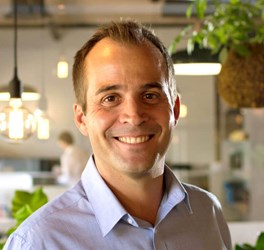 Prof De Wet Swanepoel
hearX Group's remote hearing care solution, hearX Self Test Kit, was recently announced as the Hearing Technology Innovator award winner in the Mobile Testing category, by Hearing Health & Technology Matters. With over 22,000 votes cast, the awards programme showcased a number of incredible technologies, representing companies from more than 10 different countries globally.
The hearX Self Test Kit allows hearing care professionals to reach more people in more ways. This user-friendly tablet-based self-test enables hearing aid fittings or advanced care referrals based on a proprietary risk-algorithm. Low-touch pure tone and speech-in-noise audiometry supports teleaudiology in primary care and home-based settings.


"Taking hearing care to patients is what the hearX Self Test Kit is all about. With more than 80% of adults with hearing loss able to receive treatment outside of traditional clinics, the Self Test Kit opens the door for innovative new models of hearing care." - Prof De Wet Swanepoel, hearX Group Founder



FURTHER INFORMATION: