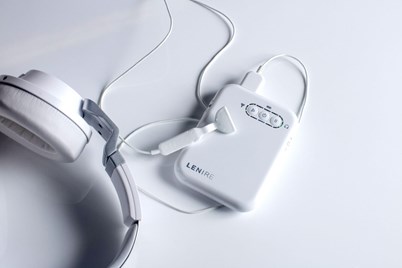 Neuromod Devices Ltd., has reached an agreement with HØR AS, Norway's largest private provider of hearing and tinnitus care, to make its Lenire tinnitus treatment device available in Norway.
Lenire is a bimodal neuromodulation device which has shown in clinical trials to reduce the symptoms of tinnitus. Tinnitus, commonly known as "ringing in the ears", is a complex neurological condition resulting in the perception of sound without an external source. It's thought to affect 10-15% of the adult population globally which could mean up to 650,000 Norwegians are living with the condition.
Through this agreement, HØR's specialist audiology team has licence from Neuromod to provide Lenire for the treatment of tinnitus to suitable patients in their chain of private clinics throughout Norway. HØR's flagship clinic is at Ullevål Stadion, with an additional in-house clinic at Aleris Frogner. The organisation is expanding with two more clinics in Trondheim and Vestfold opening in the coming months.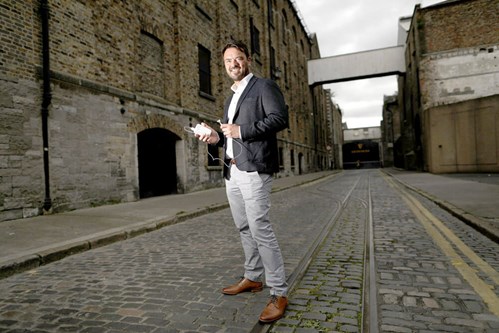 "I'm delighted that by working with HØR we can make Lenire available to people living with tinnitus in Norway. Tinnitus remains a significant healthcare challenge but by partnering with clinical specialists like the team at HØR we can improve patient outcomes for people living with the condition," explains Dr Ross O'Neill, Founder and CEO of Neuromod Devices.
"I'm delighted that HØR are partnering with Lenire so we can provide an evidence-based treatment option that has seen encouraging patient outcomes in large-scale clinical trials and in the real world. I'm looking forward to working with Neuromod closely as we open our new clinics in Trondheim and Vestfold so we can provide care to more people who are living with tinnitus," explains Janne Hallset Mykkelbost, CEO at HØR. 
FURTHER INFORMATION:
Neuromod
E: neil.doyle@neuromoddevices.com
W: www.neuromoddevices.com