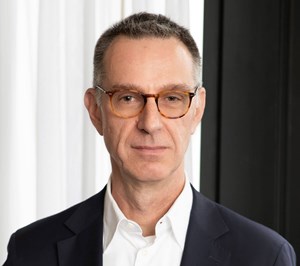 Eric Timm 
Neuromod Devices Ltd, the Irish medical device company which specialises in neuromodulation technologies, has announced the establishment of Neuromod USA Inc., a subsidiary headquartered in Oak Brook, Illinois.
This comes as Neuromod prepares to enter the US market with its proprietary medical device for tinnitus treatment, Lenire, pending approval from the Food and Drug Administration. Further to this, the company has announced the appointment of five executives with significant experience in the hearing health industry to Neuromod USA's leadership team.
Mr Eric Timm will join Neuromod USA as Chief Executive Officer, effective from 1st October 2021. Mr Timm has significant experience, with leadership positions in medical devices and hearing aid companies spanning more than 35 years. He comes to Neuromod from WS Audiology, one of the biggest hearing aid manufacturers in the world, where he was President and Chief Executive Officer of the company's U.S. wholesale business. Before that, he was CEO of Sivantos USA when it merged with Widex to become WS Audiology.

Stephanie Glowacki, Holly Dean, and Teri Minard
In addition, Ms Stephanie Glowacki joined Neuromod USA as Chief Financial Officer; Dr Tish Ramirez (AuD) as Chief Commercial Officer; Ms Holly Dean as Director, Commercial Sales, and Ms Teri Minard as Director, Government Services Sales. Collectively, Neuromod USA's leadership team will lead the development of the organisation's strategy to work with the private and public hearing healthcare ecosystem to bring Neuromod's interventions for tinnitus to patients in the US.
Tinnitus affects between 10 and 15% of the global population and an estimated 50 million people suffer from it in the USA(i). Of these, roughly 20 million people struggle with chronic tinnitus(ii). According to the United States Department of Veteran Affairs, more than two million U.S. Veterans receive disability payments for service-connected tinnitus. This unmet clinical need makes tinnitus the department's fastest growing cause of service-connected disability(iii).
FURTHER INFORMATION:
Neuromod
E: info@neuromoddevices.com
W: www.neuromoddevices.com
References:

(i) https://www.ata.org/understanding-facts
(ii) U.S. Centers for Disease Control and Prevention, 2011 - 2012 National Health and Nutrition Examination Survey
(iii) USVA Annual Benefits Report 2019