Neuromod Devices, the medical device company specialising in tinnitus, has published the results of its TENT-A2 (Treatment Evaluation of Neuromodulation for Tinnitus – Stage A2) clinical trial in the scientific journal, Nature – Scientific Reports in a paper titled 'Different bimodal neuromodulation settings reduce tinnitus symptoms in a large randomized trial'.
The paper is available at https://www.neuromoddevices.com/tenta2
Tinnitus affects 10 – 15% of the adult population. TENT-A2, which included 191 participants, is the company's second large-scale trial and sought to replicate and further enhance the results from the company's TENT-A1 trial, which evaluated the safety and efficacy of Lenire®, the company's bimodal neuromodulation device, as a treatment for tinnitus in 326 participants.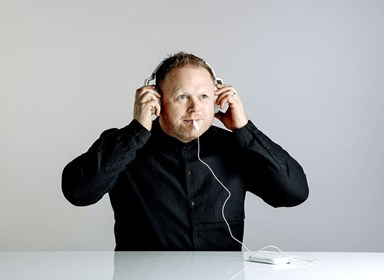 TENT-A2 investigated if changing treatment stimuli after six weeks would result in greater improvement in symptoms than TENT-A1, where participants were treated with the same stimuli for a 12-week treatment period. 95% of treatment-compliant participants achieved a greater average improvement in symptoms compared to TENT-A1 and almost three times the published clinically important improvement, while 91% achieved an improvement that sustained 12 months after treatment. 70.3% said they had benefited from using the treatment and 87.8% said they would recommend to others.
Bimodal neuromodulation is the stimulation of nerves with paired stimuli for therapeutic purposes. Lenire, available commercially throughout Europe, consists of headphones that deliver audio tones to both ears, combined with electrical stimulation pulses delivered to the tongue via a proprietary device. Lenire can be configured to provide different combinations of stimuli.
Hubert Lim, CSO at Neuromod, commented, "I'm proud of our company's ability to build on our prior research by enrolling 191 participants in another large-scale clinical trial that showed even greater improvements in tinnitus symptoms compared to our previous large-scale study".
FURTHER INFORMATION:
Neuromod Devices, Neil Doyle, Global Director of Marketing
E: neil.doyle@neuromoddevices.com