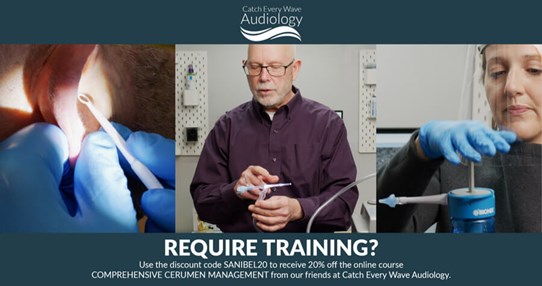 Sanibel Supply is proud to partner with our friends at Pacific Audiology Group, producers of high quality online educational content for hearing care providers.
Their online course, "Comprehensive Cerumen Management", is a 4-5 hour program that encompasses theoretical knowledge and practical training with video demonstrations of equipment and technique.
If you are wanting to learn more about safe cerumen management, this is a great opportunity!
Enter SANIBEL20 at checkout to receive a 20% discount.
FURTHER INFORMATION:
https://www.sanibelsupply.eu/wax-removal.html/ https://pacificaudiologygroup.com/onlinecerumencourse/