WS Audiology has announced the appointment of Malou Aamund and Adam Westermann to its Board of Directors, effective March 1, 2021.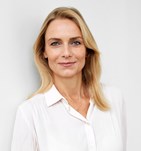 Google Denmark Managing Director Malou Aamund joins the WSA Board as a strong and trusted business leader with deep digital knowledge. She is well-known for her broad, international experience in the tech industry, having worked in leading roles for Microsoft and IBM, before joining Google. From November 2007 until May 2011 Mrs. Aamund was a Member of Parliament in Denmark.

Adam Westermann is the grandson of Widex cofounder Erik Westermann, and a co-owner of WS Audiology. He is also one of the company's innovators, currently leading WSA's Signal Processing Team in Lynge, developing audiology and signal processing solutions. Adam Westermann holds a Master of Science degree in Electrical Engineering from the Technical University of Denmark and a Ph.D. in Hearings science from Macquarie University and the National Acoustic Laboratories in Sydney.
Marco Gadola, Chairman of the Board, said: "We are excited that Malou Aamund and Adam Westermann will be joining our Board of Directors. Malou's impressive career, working for some of the world's major technology companies, makes her a fantastic addition to our team. And we are equally excited that Adam Westermann will join the board, representing the founders and owners and bringing deep hearing R&D knowledge to the board. With these excellent new members, we now have one of the strongest and most future-oriented boards in the hearing care industry."