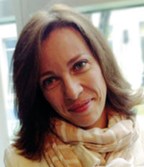 Erica Zaia, MSc,
Registered Audiologist,
Certified in Vestibular Assessment and Management,
Founder/Director, Audio-Vestibular Clinic,
Vancouver, Canada.
E: ericazaia@hotmail.com
www.vestibular.ca
'These unprecedented times.'
I believe that this is one of the most used sentences in the English language in 2020. And likely the most accurate. Our beliefs and our ways of living, our relationships and sense of self and others, our plans and our routines have never been challenged to this extent.
In an era where we thought of connectivity as our ability to be on WiFi and Bluetooth, we were shown that we are indeed all connected in a much more simple and raw way, through our human condition.
'These unprecedented times' have brought sadness, anxiety and grief but have also presented us with immense opportunities, which are the focus for the Sep/Oct 2020 content of ENT & Audiology News. Several months ago, our biggest opportunity was to invite the international ENT and audiology community to visit Vancouver for IFOS 2021. We wanted the world to come and share knowledge and experience our beautiful city in all of its summer glory. And then, our new reality showed us that the biggest opportunity right now is for us to reinvent ourselves, in our own communities, wherever we are. We sought to bring you inspiration for this journey. From the Wavefront Centre for Communication Accessibility comes a perspective of inclusivity and true accessibility for the deaf and hard of hearing community. At a time when access to health information is vital, this is an opportunity for all of us to take a hard look at our community, identify gaps and work towards bridging them. From the UBC School of Audiology and Speech Sciences comes a lesson of resilience, gratitude and resourcefulness. From Dr Bromwich, an industry perspective on innovation. Our new normal required a technological shift that may bring the most exciting positive changes to our clinical practice in several decades. And from Dr Harris, a thoughtful picture of the reality of cochlear implantation in low resource settings. The list of opportunities for change and meaningful action could not be more comprehensive and achievable.
It is my hope that we have the privilege to welcome you to Vancouver next year, but even if that is not the case, thank you for welcoming our issue and our message into your community!
Click here for the Audiology articles