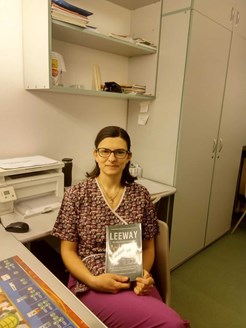 We are delighted to announce that Raluca Horhat, an ENT Specialist in Romania, is the winner of our recent KJ Lee book competition, winning a prize copy of Leeway: Reaching Beyond Expectations. Thank you to everyone who entered the competition and answered this question:
In his quest to help residents the world over, KJ Lee published a book in 1973 which, now on its 12th edition, has gone on to become 'essential' reading for the otolaryngology profession. Can you name this book?
The correct answer was of course KJ Lee's Essential Otolaryngology: Head and Neck Surgery.