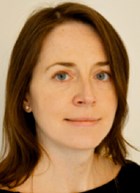 Joanne Rimmer,
MBBS, MA(Hons) Cantab, FRCS(ORL-HNS), FRACS,
Consultant Otolaryngologist / Rhinologist, Monash Health;
Honorary Senior Lecturer, Department of Surgery,
Monash University, Melbourne, Australia.
The multidisciplinary team (MDT) has long been regarded as the gold standard in cancer care, specifically head and neck cancer in the world of ENT. Involving all relevant specialities and allied health professionals in the decision making and treatment planning process has been shown to improve outcomes and help manage patients more efficiently. It is therefore no surprise that the MDT format has been adopted by those caring for people with other conditions that require the input of many different specialists.
The articles featured for May/June were of course commissioned before the world had even heard of COVID-19, much less started to deal with its impact. At the time, it would have been inconceivable that the traditional MDT format would need replacing with a virtual meeting, linking MDT members remotely from various offices and homes – yet this is what has happened. In some cases/countries, the MDT may even have suspended activity to allow its members to focus on other priorities, and to protect its members and patients.
Nonetheless, I hope you will enjoy reading about how things worked in a more normal time – and how they will surely work again.
Nick Gibbins eloquently describes how far the voice clinic has come since its inception in the 1980s. Catherine Meller tells us how patients played a key role in the development of the Prince of Wales facial nerve and facial reconstruction clinic in Sydney. The head and neck cancer MDT was really where it all began, as Jon Bernstein explains. The world's first public hospital cochlear implant clinic, at the Royal Victorian Eye and Ear Hospital in Melbourne, has grown in size since 1982; Claire Iseli and Rob Briggs explain how it has evolved to ensure an ongoing high standard of care for all patients. The UK's National Centre for Airway Reconstruction at Charing Cross Hospital in London uses an MDT approach to manage its complex airway patients as well as the associated voice and swallowing issues, as Anthony Rotman describes.
Many of our readers across the world will be on the frontline of healthcare during this unprecedented time – please look after yourselves while caring for your patients.