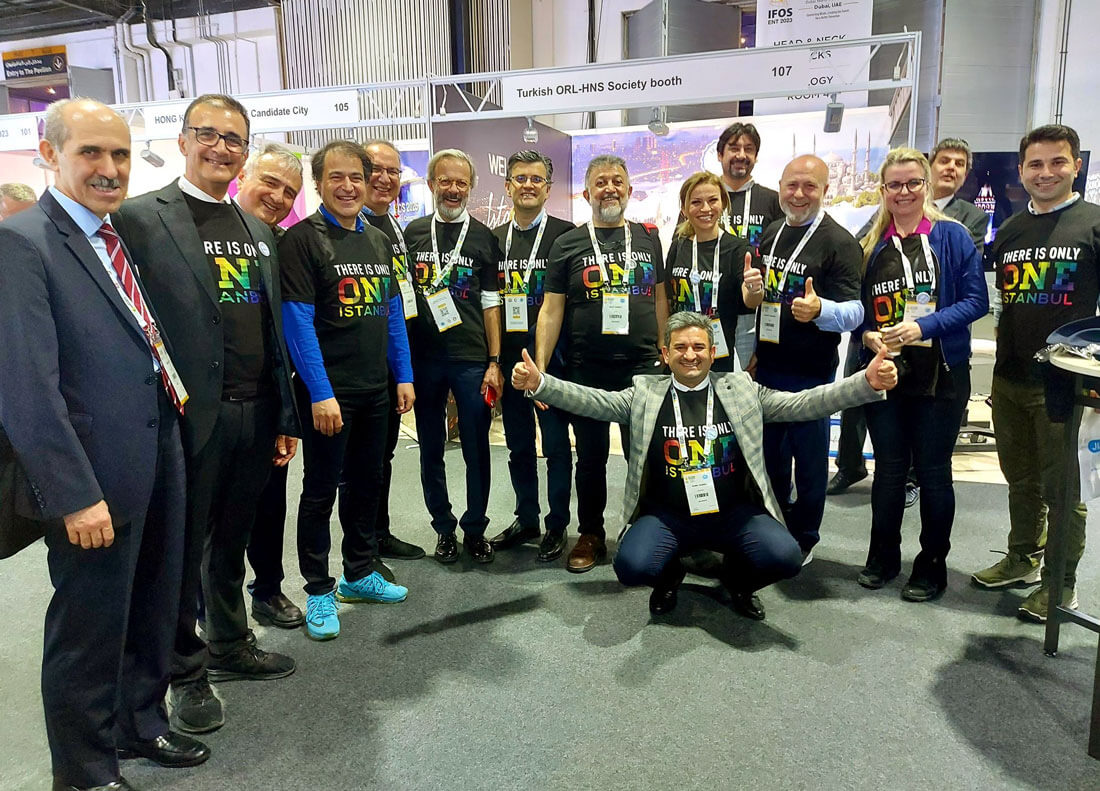 There was much celebration from the Turkish contingent at IFOS 2023 in Dubai where it was announced that Istanbul will be the destination for IFOS 2026. The Istanbul bid won by a landslide, picking up 61% of the vote and seeing off stiff competition from Malaga, Yokohama, Hong Kong and Melbourne. It is the first time in the history of IFOS that a nominee city has been elected in the first round.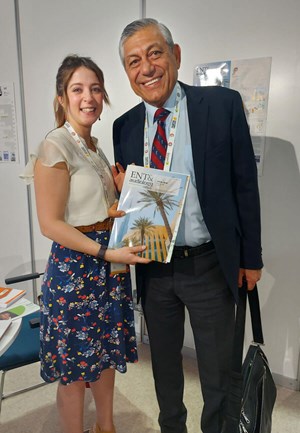 In a recent edition of ENT & Audiology News, Professor Metin Önerci (pictured in Dubai with Editorial Coordinator Francesca McCabe) sung the praises of Istanbul.
He described the city as the meeting place of civilisations, religions and continents. "The people from different cultures live together in peace, respecting each other's culture and beliefs," wrote Prof Önerci, who is a global ambassador for ENT & Audiology News. "You can breathe the atmosphere of different cultures." 
He added: "The infrastructure for holding such a prestigious meeting is excellent. We will be happy to share the beauties of Istanbul with our colleagues." 
Read our coverage of IFOS 2023. 
The celebrations at IFOS have been overshadowed by the subsequent devastation caused by the earthquakes in Turkey and Syria. The team at ENT & Audiology News send their thoughts to all those many thousands of people who have been affected by the tragedy.