For nearly 50 years, the TWJ Foundation has been promoting the advancement of otology and audiology through education and research. The story of the foundation will be told by Professor Mark Wickham-Jones at the upcoming British Society for the History of ENT meeting at the Royal Society of Medicine in London on 1 December 2022. As the foundation looks to the future with the announcement of the next three generous fellowships commencing in 2024, David Wright (pictured) looks back at its first half century.
The TWJ Foundation was registered as a charity on 14 March 1974 to help the hard of hearing and is now approaching its 50th year. Since then, more than 200 young ENT surgeons from the UK have been offered an opportunity to spend six months working in a professorial research team within a prestigious overseas otological department with a special interest in the management of people with loss of hearing.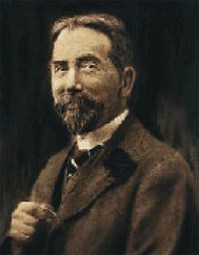 This has only been possible through the generosity of Lilian Wickham Higgs who suffered from a severe deafness. The foundation was set up in the name of her father, Thomas Wickham-Jones ('TWJ' 1874-1929), with the mandate to help others suffering from loss of hearing.
Patrick Hunter Jobson, a consultant otolaryngologist, as his father was before him, married one of TWJ's granddaughters and became the foundation's first executive chairman.
He asked me, his new consultant colleague, to join him as a co- founder. I had recently returned from a year's sabbatical in North America, where I had been sent at the completion of my surgical training by Sir Donald Harrison of the Royal National Ear, Nose and Throat Hospital. The head of the university department, Dr Kenneth McNeil, who had been made minister of health for Jamaica, was put in charge of the department with me.
During that year, a medical research conference was held in Jamaica attended by 10 leading otological surgeons from the United States. I befriended many of these experienced surgeons and as chance would have it, there followed invitations to visit their respective departments. This would take me to San Francisco, Michigan, New York and Boston, where I often stayed in their homes.
If Jobson had wished to give young surgeons an opportunity to witness otological surgery at its very best, I now had the contacts that would make this possible. The following year, two fellowships were offered which, over the years, built up to more than 200 worldwide. Short fellowships were added for trainees to attend ear surgery courses in France and Holland. Overseas fellowships were now available in Canada, South Africa and Australia.
Jobson gave much of his time to the TWJ during the first 20 years until his death in 1994. After that, I became the executive chairman. Over the years, many ENT colleagues have given unstintingly of their time and energy as trustees.
The present chairman, Martin Bailey, has been indefatigable during the last few years, establishing popular new fellowships in Toronto, Vancouver and New Zealand.
We all look forward to celebrating TWJ's 50th year with a banquet to be held in 2024 when our TWJ fellows can come together to celebrate half a century of achievement.
Read more: 
The TWJ Foundation internationally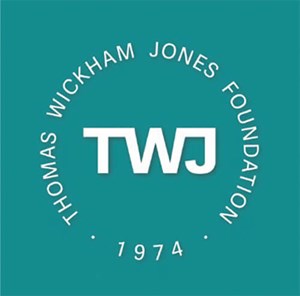 British Society for the History of ENT Annual Meeting, 1 December 2022, Royal Society of Medicine, London. Book here.
Details of the three fellowships to commence in 2024 can be found on the TWJ website. Closing date: 3 January 2023. Interviews at the Royal College of Surgeons of England: 6 March 2023.