The face mask has become part of our lives; an essential item besides your mobile phone that you cannot leave the house without. The mask has also turned into a symbol for the communal resilience that we have all shown during the pandemic, as reflected by modern artworks [1,2].
A brief history of face masks
The first record of face masks is in 6th century BC amongst the Persians who have made the first depictions of face coverings [3]. In the 13th century, Marco Polo gave an account of servants in the Yuan Dynasty wearing scarves across their mouths lest their breaths spoiled the taste of the royals' food. The 14th century saw the Black Death spread through Europe like wildfire and, in a desperate response, masks became a familiar sight in Europe; a plight not dissimilar to our 2020. The spooky-looking personal protective equipment (PPE) design of the 16th century against the plague was the brainchild of Charles de Lorme, the French doctor of the House of Medici [4] (Figure 1) [5,6].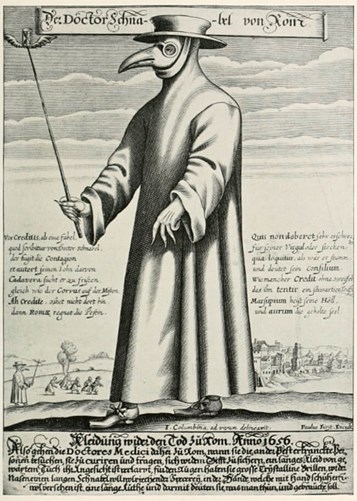 Figure 1: The PPE of 16th century consisted of a beak mask filled
with nosegays and a leather top-to-toe costume to prevent
the 'miasma' get into the body. Image in public domain [5].
Interestingly, the modern masks were designed for miners rather than doctors. Lewis Hassley patented the first modern mask designed for American miners in 1849. The well-known brand of FFP3 masks '3M' stands for Minnesota Mining and Manufacturing Co. The facemasks then gradually evolved to comprise of layers of gauze sewn together, and later gained the additional straps to become what we recognise today [3,4].
Evidence for masks
The use of face masks became mandatory in indoor public spaces and hospitals in the UK on 15 June 2020. The recommendation was initially based on old studies on the flu and SARS. However, with the rollout of widespread face mask use, specific evidence for the use of masks to reduce the transmission of coronavirus grew with systematic reviews confirming its benefits [7].
Mask wastage
One issue that has been overlooked is the amount of waste we have produced. The polypropylene material in the disposable masks takes 450 years to degrade as litter in the environment [8]. Experts at University College London have estimated that if half the UK population wore one disposable mask per day for a year, 12 billion masks would be disposed, producing over 30,000 tonnes of plastic waste [9]. Whilst the hospital waste is disposed of as contaminated waste [10], thankfully, recent movements are encouraging people to use reusable masks or to recycle their disposable masks at dedicated centres [11].
Masks masking facial expressions
Whilst we have all been annoyed at the masks steaming up our glasses or causing 'maskne' (acne caused by masks), the loss of facial expression in our communication has been the most poignant for me. In fact, I am not alone in feeling this loss, as evidenced by a recent randomised trial comparing transparent and standard masks. The trial showed that patients reported improved communication and trust when their surgeons donned transparent masks [12].
Impact on clinical practice
As clinicians, we should reflect on how the pandemic has impacted our practice. I hereby summarise the important points that I have observed in the UK:
The new ENT UK COVID guidelines were successful at managing the demand for hospital beds [13].
We have been hitherto under-utilising telephone clinics for both new and follow-up patients [13].
The pandemic has driven invention and research as evidenced by the SNAP masks [14] and the ongoing ENT Integrate collaborative studies [15].
The shift towards conservative management made us rethink the timing at which we offer surgery for many surgical specialties, including ENT [13].
Cancellation of all elective surgeries in the NHS, as well as courses and exams, have raised concerns regarding the training opportunities for trainees in all surgical specialties [13,16].
Late presentation of patients and lack of face-to-face examination in primary care led to more advanced diseases [17].
What to takeaway from 2020?
I believe our communities have grown stronger and more coherent because of the pandemic. The year 2020 taught us new ways of managing our patients and resources, and galvanised research and innovation. Nevertheless, there have been inevitable negative repercussions on patient care, surgical training and our environment, the impact of which we should aim to minimise in 2021. Maybe it is time to invest in the development of environmentally friendly transparent masks for the surgeons of the world!
References
1. Goh Y, Tan BYQ, Bhartendu C, et al. The face mask: How a real protection becomes a psychological symbol during Covid-19? Brain Behav Immun 2020;88:1-5.
2. Jeffrey A. Coronavirus-themed murals from around the world. CNBC. 2020
3. The evolution of face masks. Global Times. 2020.
4. Bell B. Mask force: London's five centuries of face coverings. BBC. 2021
5. Plague doctor costume. Wikipedia.
6. Strasser BJ, Schlich T. A history of the medical mask and the rise of throwaway culture. Lancet 2020;396(10243):19-20.
7. Li Y, Liang M, Gao L, et al. Face masks to prevent transmission of COVID-19: A systematic review and meta-analysis. Am J Infect Control. 2020;S0196-6553(20)31043-9.
8. Whitehead J. Disposable face masks are damaging the environment. It's time to kiss them goodbye, once and for all. Independent.
9. Studman A. Can you recycle disposable face masks? Some brands say so, but the reality isn't quite so rosy. Which. 2020.
10. COVID-19 waste management standard operating procedure. NHS England. 2021.
11. You can now recycle your face masks at Wilko. Which. 2021.
12. Kratzke IM, Rosenbaum ME, Cox C, et al. Effect of Clear vs Standard Covered Masks on Communication With Patients During Surgical Clinic Encounters: A Randomized Clinical Trial. JAMA Surg 2021;156(4):372-8.
13. ENT UK Guidelines for changes in ENT during COVID-19 Pandemic. 2020. ENT UK.
14. Coulson C. Safe nasendoscopy starts with a SNAP. ENT UK. 2021.
15. ENT Integrate: The UK Trainee Research Network. 2021.
16. Ding A, Onida S, Davies AH. The painful cost of cancelling surgery due to COVID-19- can we do anything about it? Br J Surg 2020;107(9):e336.
17. Wise J. Covid-19: Delays in attending emergency departments may have contributed to deaths of nine children. BMJ 2020;369:m2624.
All links accessed May 2021.
Sponsored by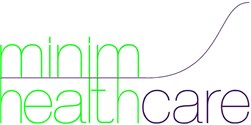 Click the boxes below to see the other articles