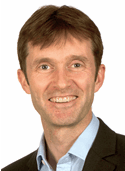 Declan Costello,
MA, MBBS, FRCS(ORL-HNS),
Editor, ENT & Audiology News;
Consultant Ear, Nose and Throat Surgeon,
Wexham Park Hospital,
Slough, Berkshire, UK
Email: d.costello@nhs.net

Welcome
We were absolutely delighted with the turnout (over-subscribed) and feedback (overwhelmingly positive) for our Study Day in London on 2 February. This was the third such event, and this now appears to be a permanent fixture in the diary. Needless to say, there were some supremely eloquent talks and some amazing gadgetry on display. A full report of the event appears on page 24 of our print issue. I'd like to say how grateful I am to Shahed Quraishi, Emma Stapleton and all the enormously prestigious speakers who gave so generously of their time.
Avid readers will know that we have had a number of changes to the editorial team and the contributors in the last year or two; in the latest of these, Carolyn Falls (Tech Reviews Editor) is temporarily stepping to one side during her maternity leave. Stepping in at this point is Chris Coulson from Birmingham; he will run the section 'solo' until Carolyn returns to join him in due course. It is particularly appropriate to be welcoming Chris as he effectively takes over the ENT half of the role (as opposed to the audiology half) from the late Dave Pothier, who was good friends with Chris.
And Chris is our Guest Editor for this current edition, looking at the difficult area of making predictions for the future. Douglas Adams memorably said: "Trying to predict the future is a mug's game… But we need to have some sort of idea of what the future's actually going to be like because we are going to have to live there, probably next week." You can read Chris's introduction here.
Click here for the ENT articles
Click here for the Audiology articles