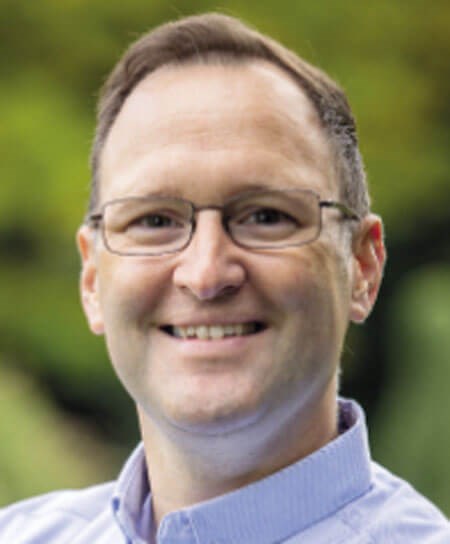 Gareth Smith, MSc, AuD,
Consultant Clinical Scientist (Audiology),
Mid and South Essex NHS Foundation Trust, UK.
gareth.smith8@nhs.net
@garethlsmith
How often do patients come to hearing healthcare professionals having noted a difficulty hearing quiet beeps in a silent environment? Rarely? Never? Yet they do often attend complaining of not hearing other people properly; their partner, their children or grandchildren, the TV and colleagues. Yet, less than 50% of audiologists worldwide regularly use speech testing as part of their assessment approach, and pure tone audiometry remains as the gold standard of assessment. This theme of barriers to speech testing, particularly in the UK, is explored by Bhavisha Parmar and Saima Rajasingam for May/Jun 2023.
With the US leading the league table of hearing healthcare professionals most likely to use speech-testing material, Janet Schoepflin has provided an introduction to the fundamentals of speech testing and some of the materials available.
Speech testing isn't a new phenomenon: the Ling 6 test, regularly used to validate hearing aid fittings in children, has been a useful tool since it was introduced by Dr Daniel Ling in the late 1970s. As hearing aid and implantable technology has improved, Jane Madell and Jane Hewitt argue that the core speech sounds now need to be expanded to ensure children have full access to sound through their technology.
Elif Kuru and Meliha Basoz Behmen look at how s-ABR can be used as a diagnostic tool, using speech tokens in the differential diagnostic battery.
Finally, we are wrapped up by a team from the University of Glasgow who are testing how a hearing aids ability to lip-read could support Hard of Hearing and Deaf people in the future.
CLICK BELOW FOR THE ARTICLES