Report by: Johan Fagan MBChB, MMed; Mark Zafereo MD; Dr Paul Onakoya MBBS
International management guidelines for head and neck cancers have limited value in limited resource settings due to lack of access to reliable cytology, ultrasound, CT, MRI, positron-emission tomography (PET), (chemo)radiation therapy (29 countries in Africa have no radiation therapy), complex surgery, and even the ability to monitor and treat thyroid and calcium deficiency after thyroidectomy.
Some international bodies e.g. the National Comprehensive Cancer Network (NCCN) [1] are promulgating regional adaptations of their guidelines for low and middle income countries (LMICs) where certain diagnostic tests and / or treatment approaches may be unavailable. However, it is important that countries in the 'Global South' take the lead to develop resource appropriate guidelines for LMICs, rather than to be guided by institutions in the 'Global North'. This is because the clinicians who reside and work in developing countries know best as to what the challenges, limitations, and possibilities are in the delivery of cancer care to their own communities.
The African Head and Neck Society (AfHNS) was established in 2016 by a group of fellowship-trained head and neck surgeons in Sub-Saharan Africa, and recently embarked on promoting management guidelines for cancers of the head and neck that are adapted to limited resource settings- https://developingworldheadandneckcancerguidelines.com. These guidelines are being formulated by African head and neck surgeons and oncologists, in consultation with American and European colleagues using the ADAPTE process [2] and aim to assist clinicians to provide appropriate best care that will benefit patients with head and neck cancers living in developing countries.
The first formulation of these management guidelines is the 'AfHNS Clinical Practice Guidelines for Thyroid Cancer' which is precisely tailored to the availability of specific diagnostic investigations and includes considerations for surgical expertise and postoperative adjuvant therapy (Figures 1 and 2). They were formulated by a task team that met in Cape Town, South Africa in December 2018 and included a group of surgeons from all over Africa, as well as surgeons from MD Anderson, Emory, Stanford, Johns Hopkins, France and Denmark (Figure 3). The African delegates were sponsored by the International Federation of ORL Societies (IFOS) to attend the meeting. The details of the AfHNS Clinical Practice Guidelines [3] were released in February 2019. Additional guidelines will be released in the coming months on salivary, larynx, oral cancer and other head and neck cancer sites.
Africa and other countries in the Global South should be encouraged to assume leadership and to take responsibility for their regions, of course by harnessing the expertise of organisations such as the NCCN and individual experts in developed countries. The process of developing guidelines also presents an excellent teaching and learning opportunity for AfHNS members through discussions of clinical scenarios, as well as for developed world experts less familiar with resource constrained settings to learn about the particular challenges in these environments. The AfHNS guidelines project presents an opportunity to achieve all the above objectives.
References
NCCN Global Initiatives - What We Do. https://www.nccn.org/global/what_we_do.aspx (accessed 15 February 2019).
The ADAPTE Process: Resource Toolkit for guideline adaptation https://www.g-i-n.net/document-store/working-groups-documents/adaptation/adapte-resource-toolkit-guideline-adaptation-2-0.pdf (accessed 15 February 2019).
AfHNS Clinical Practice Guidelines https://developingworldheadandneckcancerguidelines.com/__trashed/ (accessed 15 February 2019).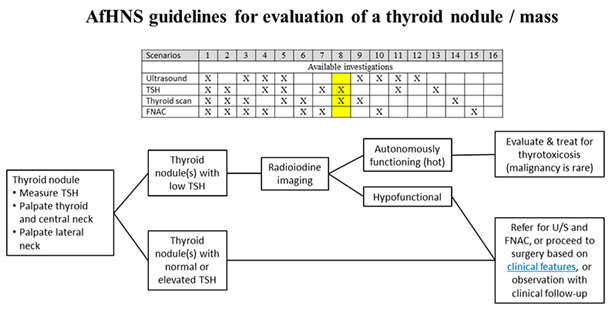 Figure 1: Algorithm to evaluate a thyroid nodule or mass without ultrasound and fine needle aspiration (FNA).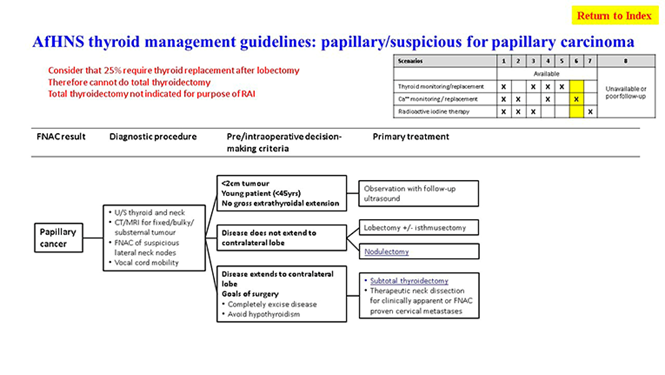 Figure 2: Algorithm to manage papillary carcinoma in a patient without access to thyroid replacement
or radioactive iodine (RAI).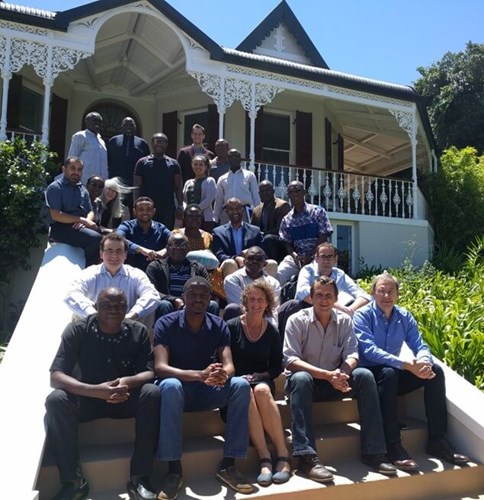 Figure 3: Task team for AfHNS Clinical Practice Guidelines for Thyroid Cancer in Developing
Countries and Limited Resource Settings: Cape Town December 2018.