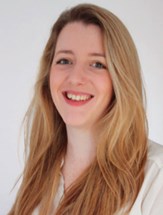 Alex Griffiths-Brown,
BSc(Hons), MRes,
Audiologist, The Shrewsbury and Telford Hospitals NHS Trust,
Shrewsbury, UK.
E: alex.griffiths-brown@nhs.net
Twitter: @griffithsbrown1 
As audiology professionals, we will work with a wide variety of patients with different priorities, life experiences and challenges. Patients with autism spectrum disorder (ASD or Autism) experience life in a different way to their neurotypical peers and, as a result, the approaches we take in a clinical setting may need to vary.
Autism prevalence in children in the USA has been monitored by the Centres for Disease Control and Prevention for over 20 years and is reported to have increased from approximately one in 150 children in 2000, to one in 44 children in 2018 [1], with similar increases in prevalence reported in Australia, Canada and some European countries [2]. There is much discussion regarding the reported increase in prevalence, with suggestions that increases may be as a result of increased awareness of autism in parents and professionals as well as improvements in diagnosis and reporting. Whether these rises are due to better detection, an increase in 'true' cases, or both, increasing awareness of autism, understanding experiences, and improving clinical interventions for this patient group are the key aim of this special issue.
Autism is a lifelong, neurodevelopmental condition which affects social and emotional understanding, communication, lack of flexible thought and sensory differences. As a spectrum, patients with autism are all different, with some individuals needing very little or no support and others needing help from parents or carers throughout their lives. Developing a good level of understanding of the key differences in patients with autism can be vital for any clinician working with this patient group. Andrew Whitehouse, a specialist in interventions for young people with neurodiversities, provides a fantastic insight into how we can understand autism better and offers some simple suggestions that can be used to improve communication with autistic people.
One of the well documented sensory differences in people with autism is a decreased tolerance to sound. Zachary J Williams explains the three distinct types of decreased sound tolerance (DST) and highlights the importance that we, as clinicians, can distinguish between them when making a diagnosis. His research group has developed some fantastic operational criteria that are designed to aid clinicians when making a diagnosis.
As well as decreased sound tolerance, autistic individuals also present with other differences in auditory processing, with listening challenges in noisy environments being a key issue. Erin Schafer, Lauren Mathews and Andrea Dunn outline the common auditory issues that may present in this patient group in comparison with their neurotypical peers, and highlight the need to move beyond the traditional audiologic test battery.
With all of this in mind, what clinical approaches should we take when working with children and young people with autism? The Hummingbird Clinic in London, England, was set up in 2014, offering a bespoke clinic for children with complex needs or autism. For May/June 2022, Kieran Joseph shares the wealth of knowledge they have gained over the years and provides some brilliant strategies that can be used when testing this patient group.
Finally, Phillipa James and Lucy Sheils share their experiences of working in the 'Autism Listening Clinics', providing a recommended approach to assessing and managing auditory deficits in autistic children. Their article also shares some wonderful caregiver experiences, which highlight the importance and benefits of remote microphone technology for this patient group.
I hope you enjoy these articles as much as I have enjoyed bringing them together, and that they provide you with some food for thought when working with autistic people in the future. 
References
1. Centres for Disease Control and Prevention. Data & Statistics on Autism Spectrum Disorder.
www.cdc. gov/ncbddd/autism/data.html.
Last accessed March 2022.
2. Chiarotti F, Venerosi A. Epidemiology of Autism Spectrum Disorders: A Review of Worldwide Prevalence Estimates Since 2014. Brain Sciences 2020;10(5):274.