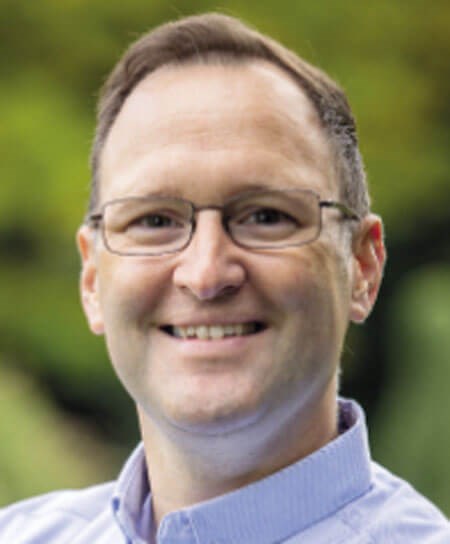 Gareth Smith, MSc, AuD,
Consultant Clinical Scientist (Audiology),
Mid and South Essex NHS Foundation Trust, UK.
gareth.smith8@nhs.net
@garethlsmith
legacy
(noun. /ˈleɡ.ə.si/ )
Something that is a part of your history or that remains from an earlier time.
You will have read the beautiful obituaries to our friend, colleague and mentor, the Reverend Professor David 'Dave' Baguley, who died 11 June 2022. We have taken the audiology section of this edition to pick up and celebrate some of Dave's professional interests and passions over his audiology career.
Below this paragraph you will notice a large, empty space. I would urge readers to contemplate what could occupy it. Take five minutes to think who has positively influenced your professional path, what legacy did they leave with you and what legacy will you leave to those around you. If you would like, take a picture and pop it on Twitter - Dave would have loved the use of social media to share something so positive!
"The things you do for yourself are gone when you are gone, but the things you do for others remain as your legacy."
– Kalu Ndukwe Kalu, political scientist.
CLICK BELOW FOR THE ARTICLES