David Pothier was a giant in the field of endoscopic ear surgery. His expertise and gifted teaching skills have benefited many surgeons and their patients, both in Canada and around the world. David also assisted us here at ENT & Audiology News as our Tech Reviews Editor. He sadly passed away in July of 2018 following a struggle with recurrent brain cancer. 
The International Endoscopic Ear Surgery Working Group aim to honour and remember our dear friend and colleague David by creating this travelling fellowship in his name, to expose future generations of surgeons to leading international centres of endoscopic ear surgery.
If they reach the goal, they should be able to give a yearly grant in perpetuity. 
All donations are appreciated, and will go towards helping build fellowship and David's legacy. You can also help by sending the link to anyone that you know who may wish to help support this cause. 
https://www.gofundme.com/davidpothier
Thank you.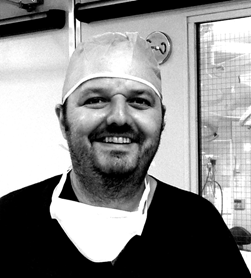 David Pothier (1973-2018)