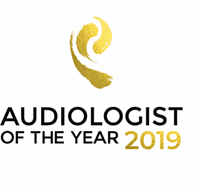 Could 2019 be your year to be recognised as one of Europe's top audiologists?
The countdown is on for European hearing professionals to secure their nominations for the prestigious Audiologist of the Year award in time for the 1st July closing date.  
According to Benjamin Schadow, winner of the 2018 Audiologist of the Year competition and owner of Hörstil in Erfurt, Germany, the opportunity to boost your profile and business is one that is too good to miss.
"The publicity is great, the feel good factor is even better. My message to audiologists is simple: you're doing great work and if you do it with your heart then you deserve the title. There are lots of great audiologists out there who deserve to win and they definitely should enter."
Now in its twelfth year, the competition invites patients from across Europe to nominate their hearing practitioner by describing the difference they have made to their lives. These stories, highlight the hard work of audiologists and explain why they deserve to be rewarded at a national level as well as on an international stage.
The award is run by Rayovac®, a world-leading hearing aid battery manufacturer* and division of Energizer Holdings, Inc., in partnership with Audio Infos, a leading international hearing publication for the audiology industry, the European Hearing Instrument Manufacturers Association (EHIMA) and the European Federation of Hard of Hearing People (EFHOH).
"I came across the Audiologist of the Year while researching ways to improve my practice online." says Benjamin Schadow, "I looked through my patients for people I felt would best match the criteria in terms of the work I had been doing and the journey we had been on together, and approached them individually to ask whether they would nominate me."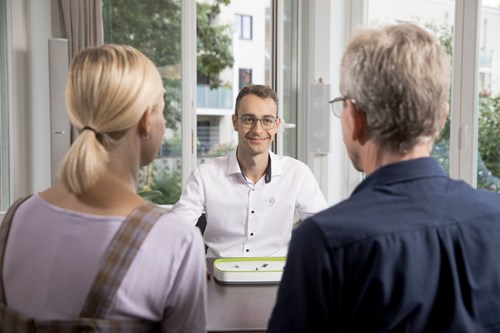 Benjamin Schadow
Recognising that some practitioners might find it uncomfortable to ask their patients to nominate them, Paula Brinson-Pyke, Director of Marketing at Rayovac®, has some advice for audiologists who are thinking about getting involved but are unsure of how to go about it: "We have created a promotional pack to enable audiologists to easily promote the competition in their practices and through their networks.
"The pack includes everything that a patient needs to know, so audiologists don't have to feel that they're asking people to nominate them. There are plenty of promotional materials too, that audiologists can display in their waiting rooms and offices to encourage entries, including table talkers, business cards, posters and entry forms.
"It's really easy to add details and a link to the competition from a practice website, or a patient newsletter, or it could be something you ask your customer care team to mention when booking appointments."
After the country winners are announced in September, they will compete to be the overall European winner, with the result being revealed at an 'Evening of Excellence' in October at the EUHA in Nuremberg, Germany.
Each country winner receives a trophy, framed certificate, a £250 cash prize, annual subscription to Audio Infos and a PR package to publicise the award. The overall European winner receives £2,500 and a trip to the annual EUHA event where the award will be presented at the special Evening of Excellence, in front of their industry peers. The patient who submits the winning entry will also receive a special prize package, including £250 and a gift bundle to the value of £200.
Last year's winner described the benefits of winning the Audiologist of the Year award on a business as well as a personal level. Benjamin Schadow explained: "The local and national media interest generated by us winning the title, along with the PR package we won has helped us to gain wider recognition in our area. This has contributed to an increase in new customers as more people are hearing about the practice."
"It was an overwhelming feeling to read the nominations and to know that I had such a big impact on people's lives, removing barriers to communication. It's what we do every day and the feeling I got was unexpected, and definitely the best part of the process.
He continued: "Although it was me who received the award, the outcomes are not achieved by just one person. The award itself was a statement that we had done a great job and it was a huge bonding experience for the whole practice team."
The independent judging panel for this year's competition is looking for examples of an audiologist's outstanding patient commitment, the difference they've made to the patient's life, their knowledge of new technologies and examples of how they work in partnership with other specialists.
The competition will close on 1st July, 2019. For more information or to download the Audiologist of the Year promotional pack, visit: www.audiologistoftheyear.co.uk
Like the Audiologist of the Year on Facebook at www.facebook.com/AudiologistoftheYear or follow them on Twitter at www.twitter.com/AOTY_EU.