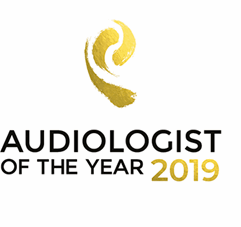 Nominations are open for the annual Audiologist of Year award (AOTY) 2019 competition, now in its 12th year. The award is organised by Rayovac in partnership with Audio Infos, the European Hearing Instrument Manufacturers Association (EHIMA) and the European Federation of Hard of Hearing People (EFHOH).
The winning audiologist will not only find themselves recognised by some of the most prominent organisations in the hearing industry; they will receive a prize of £250 along with a generous PR package to help them promote their practice or department, take home the prestigious title of 'Audiologist of the Year 2019' and receive a year's free subscription to Audio Infos. The patient who submits the winning entry is also eligible for a cash prize and gift bundle worth almost £500.
Winner of the 2018 Audiologist of the Year competition, Benjamin Schadow, owner of Hörstil in Erfurt, Germany explains the impact the award has made on his practice: "Winning the Audiologist of the Year has made a big impact on the whole team at Hörstil GmbH & Co. KG. Being recognised for our work by our patients, our peers in the industry and the EHIMA was a huge honour."
Patients are invited to nominate their hearing practitioner and describe the difference they have made to their lives. Judges are looking for examples of remarkable practice by audiologists who have made an outstanding contribution to the hearing industry, changing their patient's lives by providing exceptional care, partnering with other professionals to achieve better outcomes and finding ways to use and share new technologies.
The competition will close on 1 July 2019 and is open to entries from the United Kingdom, Republic of Ireland, France, Germany, Austria, Spain, the Netherlands, Denmark and Sweden.
For more information or to download promotional materials please visit: www.audiologistoftheyear.eu
Like the Audiologist of the Year on Facebook at www.facebook.com/AudiologistoftheYear or follow us on Twitter at www.twitter.com/AOTY_EU