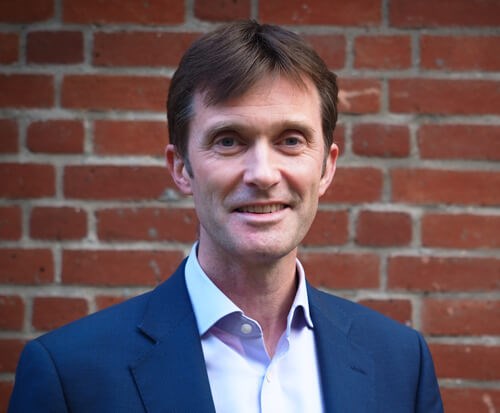 Declan Costello,
MA, MBBS, FRCS(ORL-HNS),
Consultant Ear, Nose and
Throat Surgeon, Wexham Park Hospital, Slough, Berkshire, UK.
E: d.costello@nhs.net
Twitter: @Voicedoctor_uk 
For November/December 2022 ENT & Audiology News, we are delighted to highlight the forthcoming IFOS conference in Dubai in January. Dr Hussain Abdul Rahman Al Rand is the president of the congress, and he introduces a series of articles from some of the meeting's key speakers here.
In fact, we are entering a very busy year with regards to conferences. In the month after IFOS, Birmingham will be the host city for the British flagship ENT conference, BACO. And then in June, Milan is the venue for the European Laryngological Society (ELS) meeting, followed immediately afterwards (in fact, overlapping) with the International Federation of Head & Neck Oncologic Societies (IFHNOS) in Rome. I actually caught up with Cesare Piazza and Giuseppe Spriano, who are the presidents of those two societies, to discuss their respective conferences. Click here see more.
Also in June is the European Rhinologic Society meeting in Budapest; we will actually be devoting a series of articles to this meeting, so watch this space in the coming months.
Even further into the future, the CEORL‑HNS Congress will be taking place in Dublin in June 2024, and Prof Piero Nicolai will pass the baton to Prof John Russell at the CEORL-HNS meeting in November 2022.
We publish an obituary for the renowned Head and Neck Surgeon, Peter Rhys Evans, who died in June. In addition to an enormously illustrious career, he spent his retirement helping to run the Petworth Music Festival. He also founded the Oracle Cancer Trust; Tamara Khan, the CEO of Oracle, pays tribute to him here. It is very rare for an ENT surgeon to have obituaries in the UK national press, but such was his renown that an obituary was published not only in the BMJ, but also in The Telegraph. We send our condolences to his family.
Our Book Reviews section features a review of the (eye-popping!) memoirs of Vasant Oswal – former editor of this magazine. Click here for the review from Ray Clarke – also a former editor of ENT & Audiology News!
In news from the ENT & Audiology News editorial team, we welcome a new Global Ambassador: Professor Piers Dawes (Centre for Hearing Research, School of Health and Rehabilitation Sciences, University of Queensland, Brisbane, Australia) will cover audiology in Australasia.
And finally, as we approach the end of 2022, I wish you all a Merry Christmas and Happy New Year! We look forward to seeing many of you in 2023.
Earlier this year, Declan Costello caught up with Dr Hussain Abdul Rahman Al Rand,
President of the IFOS Dubai 2023. Click the box below to watch