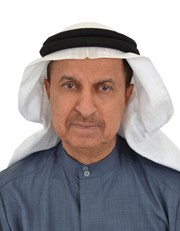 Hussain Abdul Rahman Al Rand,
Msc (Cairo), German Board (Facharzt), FRCS (Edin),
President, IFOS World Congress Dubai, 2023;
Assistant Under Secretary Public Health,
Ministry of Health and Prevention, UAE;
Vice President, IFOS;
President, ARABFOS, GCC ORL Head and Neck Society,
Emirates ORL Head and Neck Society.
E: hussain.alrand@mohap.gov.ae
The International Federation of ORL Societies (IFOS) is a non-political organisation founded in 1965 to bring together national associations and societies in one large international gathering. The next congress will be in Dubai from 17 to 21 January 2022 - www.ifosdubai2023.com. The congress is the pre-eminent meeting that addresses global OHNS diseases and their treatment, and brings together the whole ENT and ORL community into one big platform to network, exchange knowledge and discourse ideas.
With over 700 international speakers, the conference is attracting a number of prominent figures who will be presenting on 11 ENT ORL subspecialities and two socio development themes. The tracks will cover the following major themes for IFOS 2023: audiology, facial plastics, head and neck, hearing implant devices, laryngology, otology, paediatrics, phoniatrics, rhinology, sleep medicine, equilibrium, humanitarian, and Young IFOS (targeted to young physicians).
In bringing together some articles to highlight the meeting, we wanted to give a flavour of the diverse range of topics and speakers that you can expect to see at the conference. Angel Ramos-Macias is a passionate educator who wants to ensure that hearing loss is not a debilitating condition that affects the quality of life, but rather one that can be overcome with science and education and thereby provide a quality of life to all people from all walks of life. Julie Kosaner will be covering the aided cortical assessment uses in the paediatric hearing implant centre. Dan Yaniv, Maria E Cabanillas, Kevin J Contrera and Mark Zafereo are presenting on integration of targeted therapy and surgery in advanced thyroid cancer clinical trials. Hung Thai-Van will be discussing innovations in remote/teleaudiology patient care. James Saunders was recently named 2022 Top Doctor by Castle Connolly (published by New Hampshire Magazine). In his article, he invites otolaryngologists and audiologists to learn about and lead efforts to reduce the global burden of hearing loss. Piotr Henryk Skarżyński & Katarzyna B Cywka are presenting on management of single-sided deafness in adults: a bone conduction. Ranjith Rajeswaran has been working in the field of hearing and communication disorders since 1998. He is speaking on paediatric auditory brainstem implant: overview and outcomes. Carl Philpott is passionate about education and, in his role as a scientist, he is discussing olfaction in CRS. Tatsuya Yamasoba and Hajime Koyama will be presenting on vestibular dysfunction after cochlear implantation in children. Finally, we hear from organisers around the world who are hoping to win the bid to host IFOS 2026 in their home countries.
This is a small glimpse of the many topics that will be covered during the World Congress. We welcome you to join us in Dubai and connect with your peers and colleagues from around the world and grow our community globally.
Click the links below to see IFOS Dubai 2023 articles: