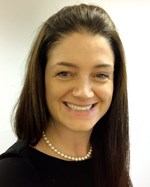 Emma Stapleton,
MBChB, FRCS (ORL-HNS),
Consultant Otolaryngologist,
Cochlear Implant and Skull Base Surgeon,
Manchester Royal Infirmary, UK.
E: emmastapleton@doctors.org.uk
Twitter: @otolaryngolofox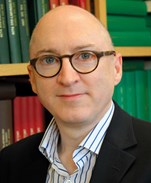 Martin O' Driscoll,
Consultant Clinical Scientist;
Head of Audiology and Hearing Implants,
Audiology (Hearing and Balance) Centre,
Manchester Royal Infirmary, Manchester, UK.
With the European Academy of Otology and Neurotology (EAONO) 2020 meeting in London just a few months away, our March/April theme of Otology and Neurotology seems fitting! You will find an interview with Professor Shak Saeed, EAONO President, about this exciting imminent event here.
On a sad note, we include tributes to the late, great Professor Ugo Fisch, who was one of the founding members of EAONO, and its second President. He passed away in December 2019 at the age of 88, and there are some beautiful words about his life, his achievements, and the impact he's had on otologists and neurotologists around the world in this article on our website. May he rest in peace.
Martin O'Driscoll and I have put together an assortment of feature articles which we hope will be of interest to all ENT surgeons and audiologists. We're delighted to have international contributions from USA, Australia, Denmark and Africa, as well as a number of our colleagues in the UK.
It's always a pleasure to hear from Johan Fagan and for Mar/Apr, Johan and colleagues have contributed a brilliant article on endoscopic ear surgery in limited resource settings. You will also find articles on acoustic shock, ossicular reconstruction and active middle ear and bone conduction devices.
There's a focus on vestibular assessment, with some valuable insights to acutely dizzy patients by David Jay, and dizziness in elderly patients by Richard Ibitoye and Diego Kask.
Vestibular schwannoma is a mainstay of the practice of many neurotologists, and we've tried to approach this topic from perspectives other than management of the tumour itself! Read about hearing rehabilitation for vestibular schwannoma patients, and an insight to anaesthesia for vestibular schwannoma surgery.
We hope you enjoy the Mar/Apr content, and that we'll see many of you in London for the EAONO meeting in September 2020.
Click here for the ENT articles.