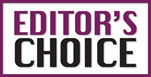 Jan/Feb 2020 Editor's Choice is a review of antibiotic prophylaxis in ENT and OMF surgery. It is not the first systematic review and meta-analysis published in the last two years. If anyone else has been offered a "potentially career-altering opportunity" to revise the departmental antibiotic prophylaxis guidelines, then consider reading Vila et al 2017 and Haidar et al 2018 who examine clean contaminated surgery with similar findings in similar populations. A useful two-page, free access summary for head and neck surgeons is found in Gu et al (Laryngoscope epub https://doi.org/10.1002/lary.28374). It does recognise that post-radiotherapy salvage surgery patients and advanced disease may have different requirements as there is the potential for catastrophic complications and in this sub-group there is limited data. Clindamycin may also not be the best alternative prophylaxis in penicillin allergy. The current evidence base for general ENT prophylaxis can be reviewed in Patel et al (Otolaryngol Head Neck Surg 2018;158:783-800).
Charles Giddings FRCS(ORL-HNS), FRACS, Consultant ENT, Head and Neck Surgeon, Monash Health, Melbourne, Australia.
Antibiotic prophylaxis is widely used after surgical procedures operating on the mucosal tissues of the aero digestive tract, but the optimal duration of these prophylactic therapies is often unclear. Presently, existing evidence favours short-course postoperative prophylaxis (<24 hours) over prolonged prophylaxis (>72 hours). Despite the current lack of evidence, antibiotic prophylaxis regimens are often prolonged when they might not be necessary. The aim of this study was to systematically review the literature and perform a meta-analysis focused on the association of surgical site infections (SSIs) with use of short-course antibiotic prophylaxis (≤24 hours) vs. extended-course antibiotic prophylaxis (≥72 hours) after otorhinolaryngologic (ENT) and oral and maxillofacial (OMF) surgery. In this systematic review and meta-analysis, which included 21 articles and 1974 patients, no significant differences were found in the relative risks of developing surgical site infections after receiving short-course antibiotic prophylaxis vs. extended-course antibiotic prophylaxis. Surgical procedures included major head and neck cancer resections, tympanomastoid surgery, septorhinoplasty, mandibular fracture fixation, and flaps. Administering antibiotic prophylaxis for an extended period was associated with significantly more adverse events compared with administering antibiotic prophylaxis up to 24 hours. These results suggest that short-course antibiotic prophylaxis is recommended unless risk groups are found to benefit from an extended course.