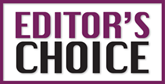 Around 15,000 people in the UK experience a sudden sensorineural hearing loss (SSNHL) each year, and in the majority of cases the cause is unknown. Treatment options for idiopathic SSNHL include various modalities of steroid treatments which have known limitations in efficacy and evidence base. Our Editors' Choice paper looks at the complications that can arise for intratympanic steroid injections for SSNHL. The data presented in this paper are valuable in helping clinicians facilitate an informed discussion around treatment modalities. There is crucial emphasis on the importance of counselling and shared decision making for patients. Many thanks as always to our reviewers for all their hard work and contributions.
Nazia Munir and Hannah Cooper
Intra-tympanic steroid injections (ITSIs) are commonly used in the treatment of idiopathic sudden sensorineural hearing loss (SSNHL). This paper reviewed the rate of selected complications in a cohort of 123 patients treated with ITSIs for SSNHL. Nearly half (47.2%) of the patients experienced otalgia following their injections, with an average VAS score of 3.2 (range 2-6). Five (4.1%) experienced vertigo and six (4.9%) suffered persistent tympanic membrane perforations. Three of the five patients with vertigo and four of the six patients with persistent perforations experienced no improvement in their hearing thresholds following their ITSI. Four patients with persistent perforations went on to have myringoplasties, all of which were successful. In terms of hearing outcomes among the patients without complications, 11 (9.8%) experienced complete hearing recovery, 17 (15.2%) partial recovery, 36 (32.1%) slight improvement and 48 (42.9%) no improvement. The data from this paper serves as a useful reminder that whilst ITSIs can be effective for SSNHL, they are not effective for all patients and are associated with a number of complications. As such, patients should be adequately counselled about these risks before proceeding, and all options for the treatment of SSNHL (including oral steroids, hyperbaric oxygen and doing nothing) should be discussed as well. Clearly such a comprehensive discussion can be a challenge in the context of a busy emergency clinic, but is arguably important given the possibility of subjecting a patient to an intervention that yields no benefit and, in a minority of cases, causes harm.