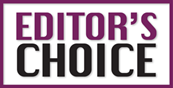 This Ed's Choice examines the role of early injection laryngoplasty on swallowing dysfunction and is one of a few studies available in the literature. Research on early injection laryngoplasty has been predominately focused on voice and reducing the risk of progressing to a permanent thyroplasty (Vila et al. Laryngoscope 2018 is a good SR and meta-analysis of these papers) – importantly "early" in this SR and meta-analysis was within six months. In the group described by Abu-Ghanem et al, over 75% underwent medialisation within 14 days (some authors would classify this as immediate rather than early laryngoplasty) with an 80% benefit, providing more evidence to avoid the traditional watch and wait approach in the symptomatic. There is also an interesting review of a management protocol in cancer of the unknown primary where a systematic laser resection of likely primary sites and frozen analysis of the specimens and margins identified the primary in 90% of cases – well worth a read.
Charles Giddings FRCS(ORL-HNS),
FRACS Consultant ENT, head and neck surgeon, Monash Health, Melbourne, Australia.

Early injection laryngoplasty for iatrogenic vocal fold movement impairment – a safe and effective treatment This team assessed the indications and outcomes for 30 patients treated with vocal fold injections for iatrogenic vocal cord palsies in the early (<30 days) postoperative period. Of the 30 patients, the vast majority (26/30, 86.7%) had undergone cardiac or thoracic surgery. Three palsies were noted following prolonged intubation and one following a right hemithyroidectomy. Twenty-two of the 30 (73.3%) were treated with awake transcutaneous injections at the bedside whilst 6/30 (20%) were injected in the operating theatre under general anaesthetic (based on patient or surgeon preference). The remaining two patients were treated with awake transcutaneous injections in an outpatient clinic setting. Perhaps the most interesting and salient result from this study is that 18 of the 22 patients (81.8%) whose swallow was initially deemed unsafe – either by bedside speech pathologist clinical examination, functional endoscopic evaluation of swallowing (FEES) or videofluoroscopy – were allowed to resume oral intake following their vocal fold injection procedure and repeat speech pathologist assessment. This paper is limited by small patient numbers, no control group and the lack of a consistent modality for assessment of swallowing safety. Nevertheless, the results do support a role for early vocal fold injection procedures to reduce aspiration risk due to iatrogenic vocal cord palsies and permit resumption of oral feeding in a timely fashion.