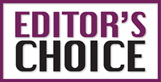 Congenital cytomegalovirus (cCMV) is a significant global public health burden and is the biggest non-genetic cause of childhood hearing loss, as well as being an important cause of neurodevelopmental delay. Despite a study concluding that there was not enough evidence to implement screening for cCMV in the UK, paediatric audiology services are increasingly undertaking early testing of babies who are referred from the newborn hearing screening programme in order to facilitate timely treatment. Our Editors' Choice paper reviews a study evaluating the impacts and barriers to implementing a large-scale screening programme for cCMV in Australia and highlights some of the issues that need to be addressed. Thanks as always to all our reviewers for their hard work and contributions.
Nazia Munir and Hannah Cooper
In this article, Beswick et al consider the challenges involved in implementing screening for CMV across Queensland, Australia. Congenital CMV is present in about 0.6% of children, although 90% of these children will not be affected clinically. Of those that are affected, about a third have hearing loss. CMV is the most commonly identified cause of non-genetic congenital hearing loss, and thus one of the more common indications for cochlear implantation. If CMV is identified in the first weeks of life, then antiviral treatment improves both hearing and, even more importantly, developmental outcomes. CMV is most easily tested with a salivary swab, although urine and blood can also be tested. If it is not identified in this period, then the Guthrie card may be tested retrospectively. Hearing loss in CMV may be progressive, and indeed may present after a normal newborn hearing screen (although this is uncommon). This study focuses on the idea of targeted screening of patients who have failed their initial newborn hearing screening. This could increase the 'hit rate' of congenital CMV, preferentially identify those patients who will benefit from antiviral treatment, and utilise existing newborn hearing screening infrastructure. Of around 62,000 patients who had hearing screening, 866 failed their initial screening, and 489 were enrolled. Twelve patients had positive swabs, of which eight were false positive, and four (0.8%) were true positive. Review of the entire region revealed that 80 children in the study period had positive CMV swabs, of which this screening would have identified around a third. Qualitative interviews with stakeholders revealed concerns about the timing of the swabs, specifically as it related to timely review by infectious diseases and commencement of antiviral therapy, as well as low confidence in screening due to the low yield, and issues with counselling given the heterogeneity of the condition. It is clear that implementing screening is not straightforward, will have significant costs, and that the predictive values of testing a low prevalence condition is problematic. However, the impact of early diagnosis is potentially large, and targeting the screening to those with hearing loss is logical. When CMV screening was most recently considered in the UK, in 2017, there was insufficient evidence to recommend instituting a screening programme. This paper, and others in the field, highlights issues to address, and moves the debate forward.