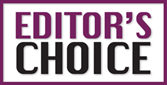 Our editor's choice for this edition reviews an article looking at the effects of lockdown on symptom prevalence in children with adenotonsillar diseases. In this unprecedented COVID-19 era that we are all living and working in, risk assessment has taken on a very different meaning for procedures and interventions that we simply took as given previously. With the second peak of COVID-19 cases that we are now experiencing across many regions throughout the world, the ever-increasing backlog of elective cases is continuing to mount across the board. This article sheds an important light on the need for re-review of symptoms for some of the more chronic cases that may have been on the waiting lists for some time in order to establish continued need for elective intervention when safe and feasible. Thank you to all our reviewers for their contributions.
Nazia Munir, FRCS(ORL-HNS), Consultant ENT/ Skull Base Surgeon,
Liverpool University Hospitals Foundation Trust, UK.
Hannah Cooper, PhD, CS, Lecturer/Clinical Scientist (Audiology),
UCL Ear Institute, UK.
A PubMed search of COVID-19 reveals 50,000 hits - all from the last six months. The global economic and public health crisis it has caused through its direct effects, but also the secondary effects of lockdown, will be studied for generations. After an initial focus on the disease, methods of treatment, and precautions to prevent infection; there has now been a pivot to considering and addressing the harm that has been done to those people who have not contracted the disease, but whose lives have been paused by lockdown. For children, lockdown has meant missing school, exams (and consequently, for some children, higher education), friends and, the focus of this article, elective surgery. In a survey of a relatively small population - 162 patients - of children due for adenotonsillar surgery (although this included a number of children also needing grommets), symptoms improved in the majority of patients during lockdown. Whilst the particular focus is on adenotonsillar pathologies, it is the ear symptoms (otalgia, otorrhoea and hearing) which improved the most. Now obviously this data relies on patient reports, is from a relatively small sample, and has also coincided with six months of summer, however it provides some consolation when looking at a seemingly unmanageable waiting list. It also provides a good basis to conduct additional 'verification clinics' to check your patients still need surgery.