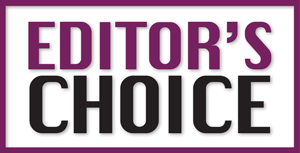 The ability to enjoy music is something that is important to most people and contributes to wellbeing, as well as holding cultural significance. However, the speech signal is generally prioritised for those with cochlear implants (and indeed hearing aids). Improving CI users' music appreciation is increasingly seen as an important area for research, and our Editors' Choice paper reviews the use of an online music training programme with CI users. Many thanks, as always, to our reviewers for all their hard work and contributions.
Nazia Munir and Hannah Cooper
Appreciation of music is important for many cochlear implant (CI) users, but it is often a skill or area of enjoyment that users find more difficult to recapture following implantation. Like other skills with a CI, training and practice is important, but currently there is no recommended training programme or regime. A group from the USA investigated whether the MELUDIA online music training programme would be suitable for CI users and help their appreciation. The programme was originally designed for individuals with normal hearing, but its suitability was investigated for CI users. Were CI users able to complete the tasks and progress through the levels? Thirty-eight MED-EL CI users and 10 age-matched normally hearing controls were recruited for the study. Although MELUDIA contains four modules, training was only conducted in the Discovery module. This is a baseline module but within it there are different levels and exercises. The results showed that factors such as age, duration of implant use etc. did not influence completion of the exercises. A surprising result was that musical experience did not influence the results, but a difference may become more apparent if training was completed on more challenging modules and levels than those used in the current study. All the participants were able to complete level 1 on most exercises. However, on exercises such as melodic pattern and chord quality, some users found these more difficult to complete, even those with previous musical experience. Overall, it was concluded that MELUDIA was appropriate for CI users regardless of their musical experience. However, more work in the area of music appreciation with CI users is needed to help improve this skill further.