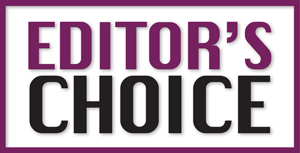 The importance of getting a good night's sleep is often acknowledged but may be particularly difficult to achieve for those with obstructive sleep apnoea (OSA). In addition to high blood pressure, increased risk of stroke and depression, balance problems may also be more common in this population. Our Editors' Choice paper reviews a study linking OSA to a variety of peripheral vestibular disorders, including hypotheses for mechanisms of action thus, providing another valuable tool that may possibly help untangle and tackle imbalance! Many thanks, as always, to our reviewers for all their hard work and contributions.
Nazia Munir and Hannah Cooper
The main objective of this longitudinal population-based study was to explore if obstructive sleep apnoea (OSA) was a risk factor for peripheral vestibular disorders. The authors studied the prevalence of three peripheral vestibular disorders, BPPV, Ménière's disease (MD) and vestibular neuritis (VN), in a large cohort of adults on a national database which contained detailed health records of a representative sample of the South Korean population. The follow-up period was four-to-five years. The records of 2082 adults with OSA were matched 4:1 with 8328 of those without OSA. Subjects with previous diagnosis of dizziness were excluded. The incidence rate (IR) per 10,000 years and the incidence ratio rate (IRR) of each of the three vestibular disorders were determined. The authors found that there was 6.28-fold increase in peripheral vestibular disorders in the OSA subjects compared with the non-OSA group (149.86/10,000 vs. 23.88/10,000). The incidence of BPPV, MD and VN was six, three and nine times higher respectively in the OSA subjects compared to the non-OSA group. An attempt was made to postulate the reasons for the association between OSA and peripheral vestibular disorders. These included periodic hypoxic stress, nocturnal cerebral ischaemia, and circulatory disturbance of endolymph homeostasis, all in the context of the terminal arterial circulation without collaterals. The authors conclude that when counselling patients with OSA, peripheral vestibular disorders should be borne in mind.