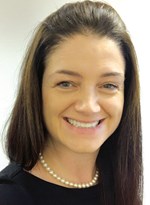 Emma Stapleton,
MBChB, FRCS (ORL-HNS),
Consultant Otolaryngologist,
Cochlear Implant  and Skull Base Surgeon,
Manchester Royal Infirmary, UK.
E: emmastapleton@doctors.org.uk
Twitter: @otolaryngolofox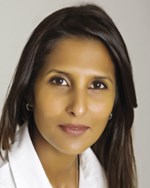 Priya Carling,
AuD,
Director and Consultant Audiologist,
Kent Hearing Ltd, UK.
The outer ear is, we think, the unsung hero of audiology and otology. Although it's the part of the ear we can see, it's often overshadowed by its more celebrated siblings. The inner ear attracts attention for its fascinating and mysterious physiology; and the middle ear, home of the celebrated ossicles, elicits passionate and opinionated discussion.
For March/April 2022 we give the outer ear the attention it rightly deserves, with a rich and diverse selection of feature articles from across the globe.
I always tell my medical students on ENT attachment that the outer ear is the part you can touch and stick your finger into. This makes them laugh. I then explain that it arises from a different branchial arch to the middle ear, and they all look sheepish, worried I'm going to quiz them on embryology. Perhaps I need to rethink this approach.
Albert Mudry, Professor of Otology in Switzerland, takes us back in time over 10,000 years on a whistle-stop tour of the auricle in the visual arts, whilst John Riddington Young educates us on patron saints of the ear, and Amr Abdelhamid tells us how the humble earwig got its name!
Hurtling back into the world of clinical ENT and audiology, we have articles on earwax and otitis externa. Ear wax is a daily clinical interference for audiologists, who may historically have postponed assessment and management of hearing loss due to excess wax, but more and more, management of ear wax and the outer ear is, quite sensibly (in our opinion), falling into the audiologists' remit.
We also hear about malignant lesions of the pinna and its reconstruction, and the evolution in management of microtia and atresia. Perhaps most importantly, an article from Eloise Owen offers insight to patient experience of necrotising otitis externa, and how we as clinicians can improve our care of this increasingly common outer ear condition.
Also, the team that runs outreach clinics in Northern Ethiopia gives us an insight to the impact of outer ear problems in that population, and a UK team share the lessons they've learned in setting up a community ENT service in the NHS with a focus on outer ear disease.
We hope you'll find the articles in this issue interesting and stimulating, and that they'll remind you that the outer ear is almost as interesting as its inner and middle counterparts!